In honor of Black History Month, we want to highlight critical figures and institutions in Shelby County's history who also played a significant role in the history of the United States, education for Black Americans, and the Civil Rights Movement. Shelby County — and Kentucky as a whole — is rich with history, and the stories of its Black residents are tightly woven into the history. Below are just three of the many stories from ShelbyKY's history worth telling.

(Cover photo: President Lyndon Johnson with civil rights leaders Martin Luther King, Jr. (left) and Whitney M. Young, Jr. (right).)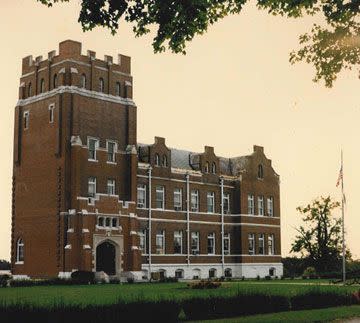 The trustees of Berea College opened Lincoln Institute in 1912 after the Kentucky General Assembly passed the so-called "Day Law" in 1904, which prohibited racially integrated education in Kentucky's schools. Berea College was the only integrated educational facility in the state at the time, and its leadership vigorously protested the law, eventually suing the state. The suit was argued in front of the United States Supreme Court, which affirmed that Kentucky's Day Law was constitutional. Not to be deterred, the trustees of Berea College were determined to continue to serve the needs of the state's Black students. They sought financial assistance from Andrew Carnegie, who issued a $200,000 challenge grant — requiring the trustees to raise $200,000, bringing the total funding to $400,000, or almost $12.5 million in 2023 dollars. They purchased more than 400 acres of land in western Shelby County, and construction began. Upon its opening in 1912, 85 students enrolled.
Primarily serving as a boarding school for adolescent Black children, the Institute ran from 1912 to 1966, when national integration had made the Lincoln Institute increasingly obsolete. After the all-Black boarding school closed, the campus became a school for "gifted but disadvantaged" students for four years. In 1972, and continuing today, the campus has been the site of the Whitney M. Young Jr. Job Corps Center. The center is the site of one of the 121 US Department of Labor Job Corps programs and provides free education and vocational training.
WTVQ: Kentucky Backroads — Lincoln Institute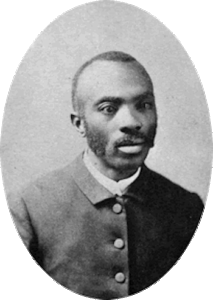 Born into slavery in Shelby County, Kentucky, in 1840, Elijah P. Marrs joined the Union Army in 1864 after rallying 27 other enslaved men who sought freedom through enlistment. Soon after his enlistment, he was made sergeant of Company L of the 12th Regiment Heavy Artillery U.S. Colored Troops. Historians believe that Marrs was transferred to that regiment and promoted to sergeant when Army officers discovered he could read and write. Marrs never saw battle in his two years of service, though he gained a reputation for impeccable leadership skills.
After being discharged, he decided to pursue a teaching career. Eventually becoming a Baptist minister, he co-founded the Normal and Theological Institute of Kentucky. Unique at the time, Marrs' owner allowed him to learn to read and write as a child, and many of his writings are still available at the University of Kentucky. He was the first Black school teacher in Simpsonville, Kentucky, and became a highly sought-after educator. He moved more than twenty times in his life, each time after accepting a new teaching or ministerial position. Marrs and his brother J.C. founded Simmons College in 1879, still operating as Kentucky's oldest HBCU (historically Black college or university). Marrs served as the college's first President. After William J. Simmons became President of the college, Marrs became pastor of the Beargrass Baptist Church, holding that position concurrent to his pastorship of St. John Baptist Church. He held both positions until he died in 1910.
Civil rights leader Whitney Moore Young, Jr. was born in Simpsonville, Kentucky, in 1921, to father Whitney M. Young, Sr., who was the principal of the Lincoln Institute. Young, who advised Presidents Kennedy, Johnson, and Nixon, earned a bachelor's degree from Kentucky State University, another HBCU in Kentucky, and a master's in social work from the University of Minnesota after his service in World War Two. He was the Executive Director of the National Urban League from 1961 to 1971. The National Urban League is the world's largest social/civil rights organization, largely thanks to his work. He gained a reputation for his ability to bridge the divide between white political/business leaders and Black civil rights activists. One of the organizers of the historic 1963 March on Washington alongside Martin Luther King, Jr., Young was a well-known and respected civil rights leader in the United States. President Lyndon Johnson awarded Young the Presidential Medal of Freedom in 1969, the highest civilian commendation the President of the United States can bestow. Young often explained his involvement in the National Urban League and the broader civil rights movement by saying, "someone has to work within the system to change it."
Young's father, Whitney M. Young, Sr., was the president/principal of the Lincoln Institute, the all-Black boarding school established by Berea College in Simpsonville, Kentucky. His mother was a teacher at the school, and Young Jr. would go on to graduate from the Lincoln Institute. The Whitney M. Young, Jr. birthplace is on the national Civil Rights Trail, just one of four stops along the trail in Kentucky. Young developed the "Domestic Marshall Plan," which sought to address racial and civil rights issues through a mass government spending program. President Johnson eventually included the "Domestic Marshall Plan" in his Great Society program. Young died of a heart attack in Lagos, Nigeria, and President Richard Nixon sent a plane to collect Young's body. He traveled to Kentucky to deliver the eulogy at Young's funeral.
These are just a few of the many stories of the impact of Shelby County's Black residents. To learn more about Shelby County's history, we encourage you to visit the Shelby County Historical Society.