This is no April Fool's joke — get the most bang out of your buck in ShelbyKY! With a wealth of things to do that are easy on the wallet, from exploring more than 21 scenic trails to lounging on the sun-drenched lakefronts. Some of the best adventures in life are free, and can be found right here in ShelbyKY. Check out these 10 fun and free activities in ShelbyKY:
Shelby Trails Park
Shelby Trails Park offers more than 20 miles of trails through gorgeous scenery. The 400-acre park has a diverse setting from flat lands to creek crossing and step over logs for a stimulating experience. If you're lucky you may even spot a horse riding through the distance as four-legged friends are welcomed into this forest.

Shelby Trails Park | Photo Credit
Sculpture Walk
Take a walk and explore ShelbyKY's historic downtown. New sculptures grace the streets of ShelbyKY, bringing the Sculpture Walk to life with contemporary art to pedestrians. "Wings of the Phoenix" from sculptor Jennie Hager-Vickery is the newest member of the downtown community boosting a total of seven pieces of art to admire. The sculpture spots can be found via a digital map.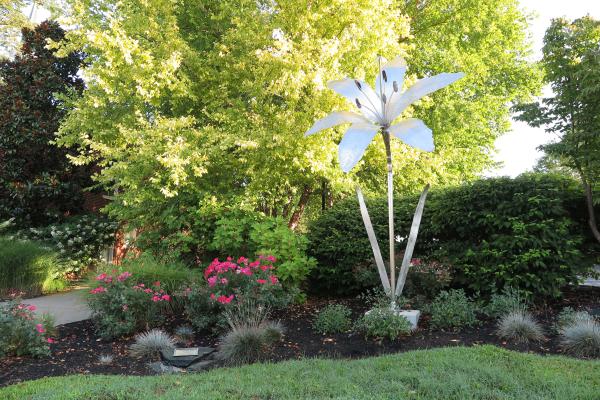 Stargazer Lilly
Jeptha Creed Distillery
Experience a bourbon tasting at the Jeptha Creed bar. The free session allows visitors to sample several of Jeptha Creed creations, including flavored moonshines, vodkas, brandy, and of course, the distillery's first four-grain bourbon release. Reservations are required.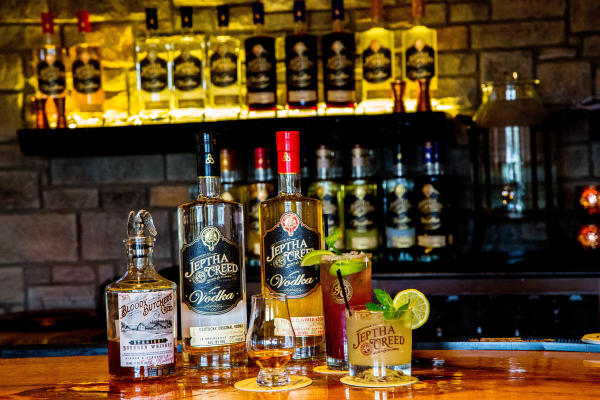 Grove Hill Cemetery
Grove Hill Cemetery is rich in history and a must for those interested in Kentucky history and genealogical research. Located on the southern edge of Shelbyville, Grove Hill grounds were laid out using a park like design offering easy access to appreciate the craftsmanship of past centuries. Those searching for a hands-on experience on tombstone preservation can join the Friends of Grove Hill, a group dedicated to restoring and protecting the history and monuments in Grove Hill Cemetery.
Stargazer Plaza Summer Concerts
Grab your lawn chairs or blankets and head over to the Stargazer Plaza for Shelby Main Street's Summer Concerts. Local musicians of all genres hit the stage every Tuesday through August, from 11:30 AM to 1:00 PM. Head to the plaza and grab lunch to go at local favorites like La Cocina de Mama, McKinley's Bread Shop & Deli, and more!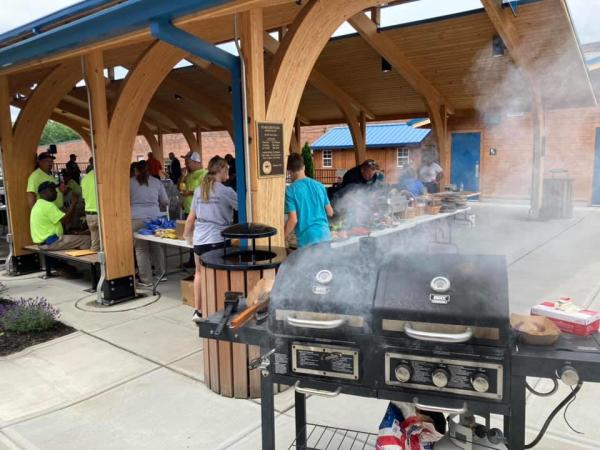 Guist Creek Marina & Campground
Guist Creek may be one of Shelby County's best kept secrets but the landscape is known for its serene views, making it effortless for visitors to reconnect with nature. On the lake, guests can take in the area's beautiful scenery while catching glimpses of deers and other wildlife that tend to hang around the water's edge.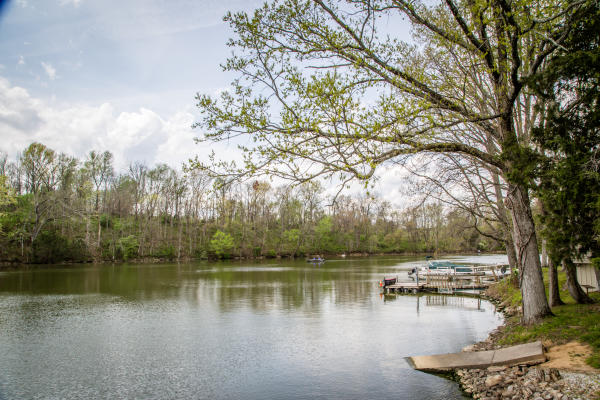 Greenway Trails
For a laidback experience, don't miss the Clear Creek Greenway Trail. These paved walking paths make for an ideal outing of walking, running, or even rollerblading along the shaded creek banks of Clear Creek. This stunning route provides easy access to downtown Shelbyville shopping such as Give-A-Chance Boutique and Polka Dotted Pineapple, boutiques and dinning for post-trail activities. McKinley's Bread Shop & Deli has fresh, light sandwiches or you can unwind with a fresh brew at the Barrel Room.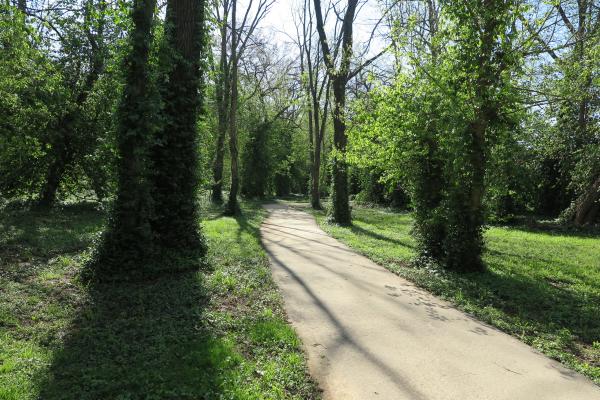 Tim McClure Botanical Gardens
Situated at the entrance of Clear Creek Park, The Tim McClure Botanical Gardens features a collection of more than 80 trees and shrubs with winding paths and benches that invite visitors to stop and sit awhile. The gardens also boast a large collection of perennials, including hostas, daylilies, Solomon's seal and a large patch of milkweed that becomes home to monarch butterfly larvae every summer.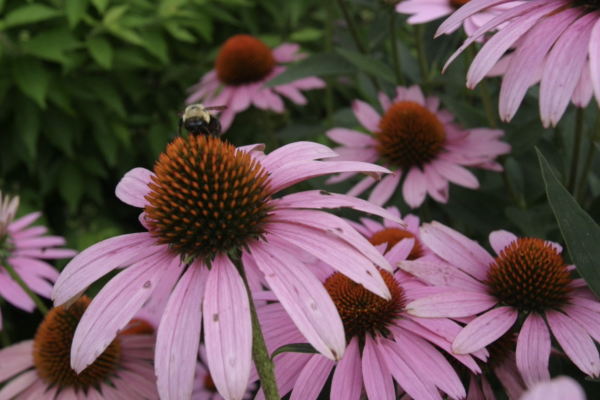 Shelby County Public Library
A spot to visit for any history buff is the Shelby County Public Library. This building with breathtaking architecture, offers over 70,000 books to visitors with cozy, unique reading nooks. With free special events catered to groups ranging from children to adults throughout the year, check out their calendar for more.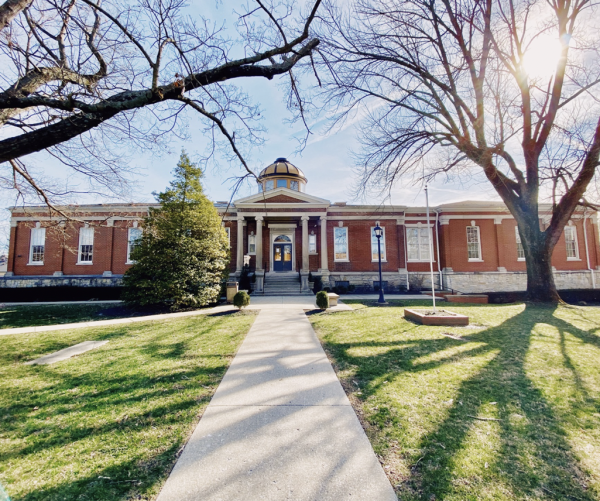 Shelbyville History Museum
A walk through the Shelbyville History Museum provides a compelling and fascinating history of Kentucky and Shelby County. Visitors can get a close look at the award-winning Crabtree Saddlebred Farm display and a doll house replica of the one of the oldest homes in Shelby County while enjoying a beautiful, historic home on Shelbyville's Main Street.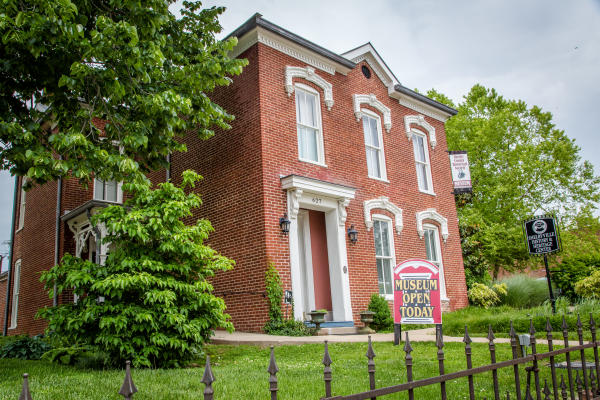 Make a (few) days of it!
Get the most out of your visit to ShelbyKY — stay in one of our bespoke Airbnbs or choose from several brand-name hotels. Click here for a list of lodging options in ShelbyKY.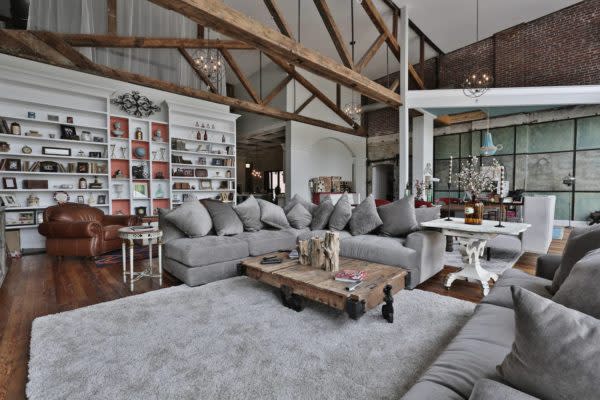 Luxury urban loft on Shelbyville's historic Main Street