Haunted History Of ShelbyKY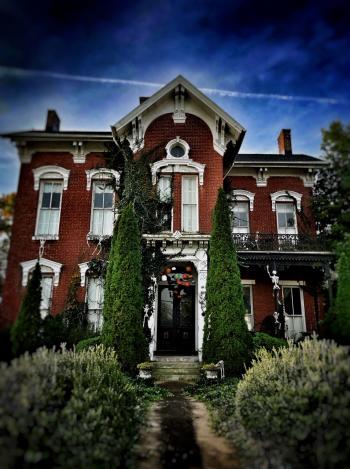 The town of Shelbyville, Ky., has been around since October 1792. With that many decades in existence, there must be some ghost stories. Those who call the charming town home have spoken out throughout the years to disclose some of their haunted experiences. At one point, the hauntings of Shelby County were so extreme they were covered on national news.
As Halloween approaches, locals, as well as those from surrounding counties, prepare for the spooky offerings in the area. Black Orchard Haunted House is one of those activities. While visitors enjoy the spine-chilling scenes within the attraction, they may not know the legend behind the location.
Michael Book, CEO and co-owner of the haunted attraction was able to fill in a few details. His team posted the legend on the attraction's website to warn visitors about the location's history. Here are snippets from the site:
The tale begins Nov. 1, 2015, at 3:15 a.m. when Shelbyville Police arrive at the Black Family pig slaughterhouse, after receiving complaints from those around the area about intense screaming, gunshots, and a woodchipper running in the middle of the night. When police officers did not receive a response at the front door, they became alarmed. A foul smell that came from inside the home caused them to break down the entryway. When officers reached the dining room, they found a gruesome scene of six corpses seated properly around the dinner table, skeletal hands grasped together as if eternally saying grace. Preserved human organs, fingers, and other human body parts were found in mason jars in the kitchen refrigerator.
Very spooky… and an incredible tale from which to create a haunted attraction.
Those who dare to visit Black Orchard Haunted House will, no doubt, experience a chilling scare as the theme is dedicated to the legend. Book says he and his team make efforts to switch up the scenes within the attraction annually to keep it exciting for people. He adds that horror movies serve as inspiration for creating gruesome scenes such as those showing cannibalism and zombies.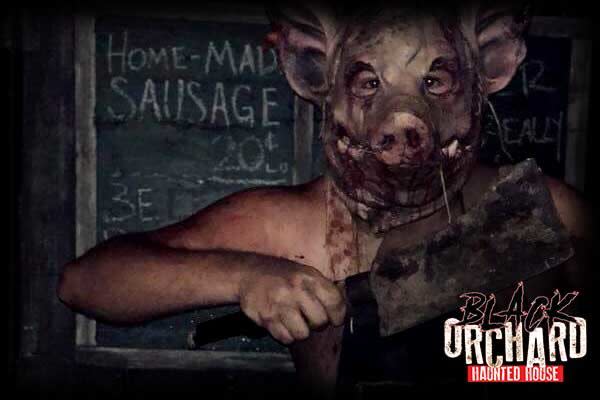 The haunted house is open through the beginning of November. Those who choose to experience the extreme version of this haunted attraction can do so at the Blackout event on Nov. 2. That's when Book says people must find their way out in pitch black darkness with the help of a single flashlight. Tickets may be found on http://www.blackorchardhaunt.com.
Plan your trip with help from the ShelbyKY Commission & Visitors Bureau at 502-633-6388 or VisitShelbyKY.com.
The Haunted History of ShelbyKY By: Zayra Barragan-Martinez
Starting planning a visit to Your Bourbon Destination with our visitors guide.