Spring has sprung on menus across "The American Saddlebred Capital of the World."
Menus at restaurants in Shelbyville, Simpsonville, and across Shelby County, Kentucky are blooming with tasty new dishes that showcase the best of spring.
Here in the Bluegrass heartland, horses graze on rolling hills under open skies. But more than horses thrive in these fields: Farms also grow a colorful range of herbs, fruits, and vegetables. As breezes warm, some of the first harvests are ready to pluck.
A plate can be the best introduction to this area. Hop on I-64 to reach this mouthwatering haven between Lexington and Louisville.
Dig in to these four recommendations on spring menus now.
Farmer's Refresher at Jeptha Creed A cheery toast to spring, this cocktail is a tasty balance of then and now. "It's a brand new cocktail with a little Shelby County history lesson in the mix," says Mackenzi Poehlein, food and beverage director. While the drink showcases Jeptha Creed's first release of a two-year-old Kentucky Straight Bourbon, it also incorporates a mint and orange shrub—a vinegary concoction based on an old-timey preservation method. Sweet vermouth and black walnut bitters round out the recipe that's light and refreshing with bright tangy flavors and a velvety mouthfeel. Jeptha Creed bourbon is made using heirloom "Bloody Butcher" red corn grown on the Nethery family's 1,000-acre farm. The corn, which is sweeter than most field corn, "gives our bourbon wonderful honey and caramel flavors," says Poehlein. The family also grows the mint for the shrub and the black walnuts for the bitters, both made in-house, and sources all other ingredients as close to home as possible. On the cocktail bar menu at Jeptha Creed Distillery, 500 Gordon Lane in Shelbyville, 502.487.5007.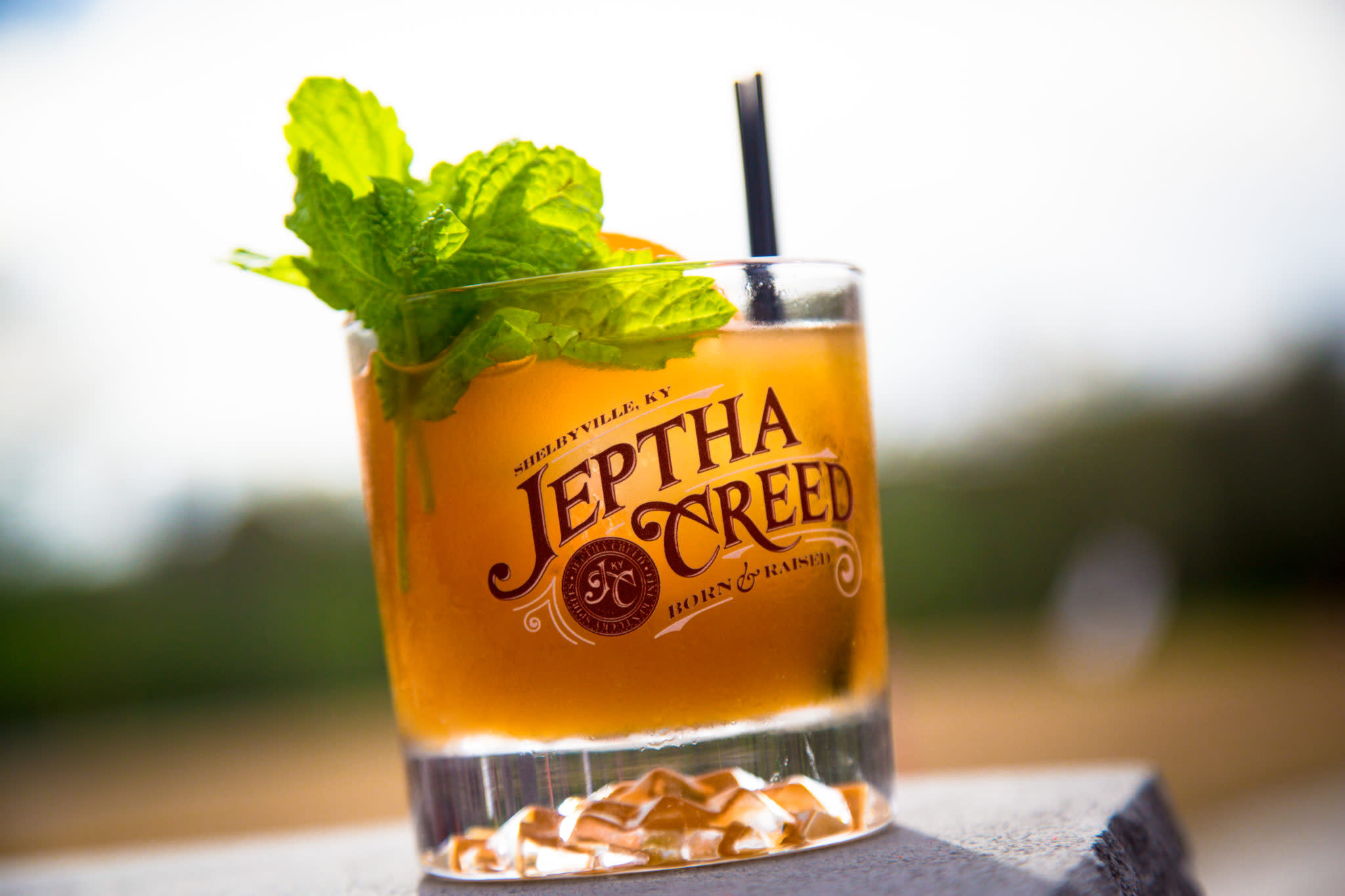 Spring Berry Salad at Bell House Restaurant When a chef gets excited about lettuce, it's time to grab a fork. "You'd be surprised how much better this spring mix of greens tastes compared to store bought," says Brent Evans, executive chef at Bell House Restaurant in historic downtown Shelbyville. "This local spring mix tastes so fresh and so much better than what I can get anywhere else." His spring berry salad tops the local leafy mix from Courtney Farms with dried blueberries, fresh local strawberries, walnuts, feta cheese, and raspberry vinaigrette. The delicious result bites with a "good little pop of freshness," he says. "It's more sweet than savory but it's also rich and salty. There are refreshing tastes from different categories going on in the salad." Dine at this upscale eatery with a homey feel and you can enjoy the pretty salad as a starter or add grilled chicken to make it an entrée. On the menu at Bell House Restaurant, 721 Main Street in Shelbyville, 502.437.5678.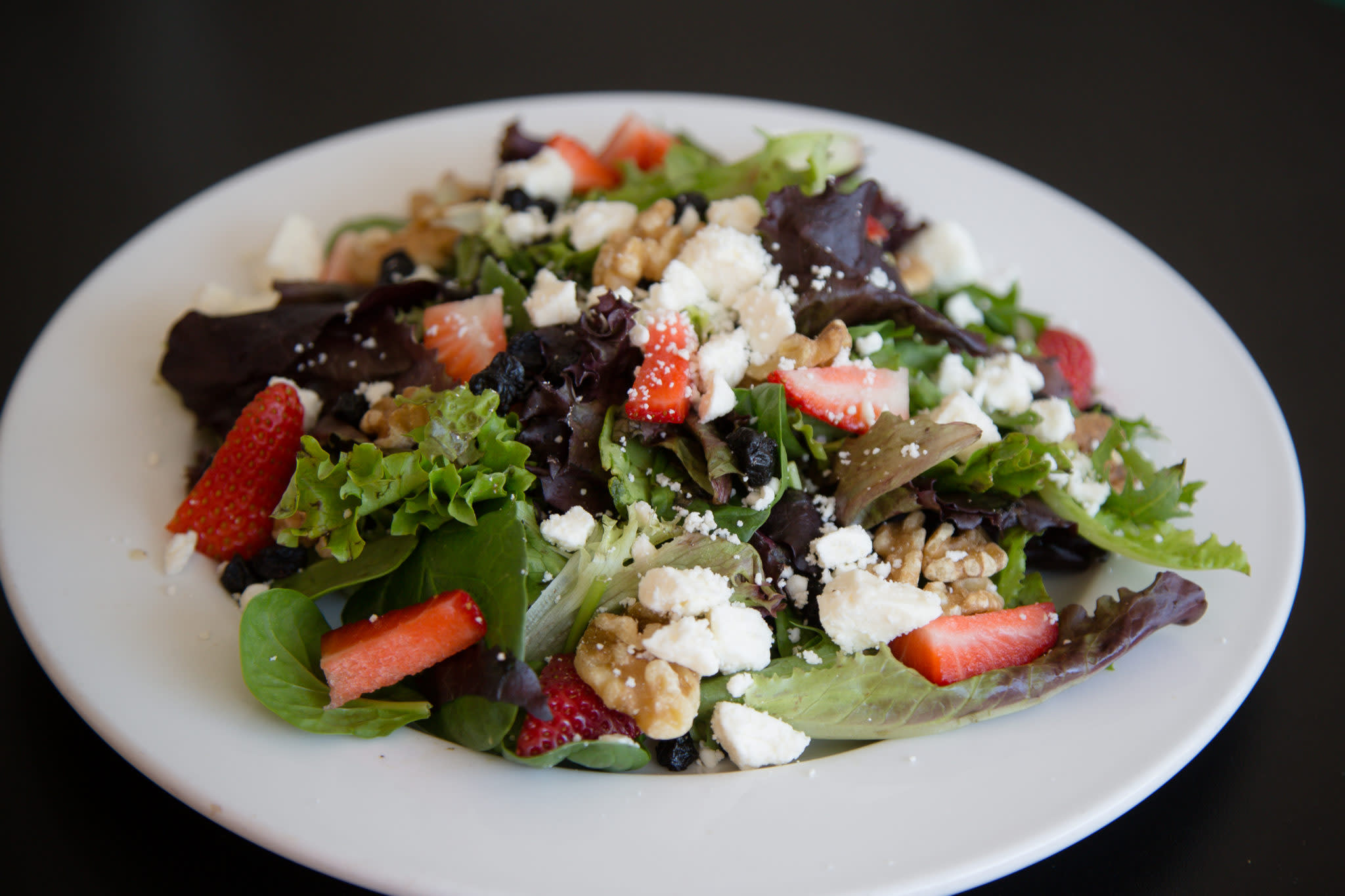 Smoked Salmon Sandwich at Red Lion The ambiance of this upscale Tudor-style restaurant will have you feeling smitten, but the new smoked salmon sandwich inspires love at first bite. We'll understand if you have to put your elbows on the white tablecloth to keep your balance between each scrumptious bite. Smoked salmon is tucked into a crusty grilled baguette along with creamy goat cheese, herby basil pesto, tart pickled onions and radishes, and spring mix greens. The combo is lip-licking lovely. "Smoked salmon reminds me of spring," says Joseph Woods, general manager and executive chef. "This sandwich has a chewy mouthfeel yet is refreshing and light. Layers of flavor build up in your mouth; it's quite enjoyable." An apple salad served alongside adds another fresh crunch to the meal. Across his menus, Woods is committed to sourcing high quality, fresh, and sustainable ingredients. "We use real ingredients," he says, "like real butter and heavy cream." On the dinner menu at Red Lion, 525 Washington Street in Shelbyville, 502.738.3448.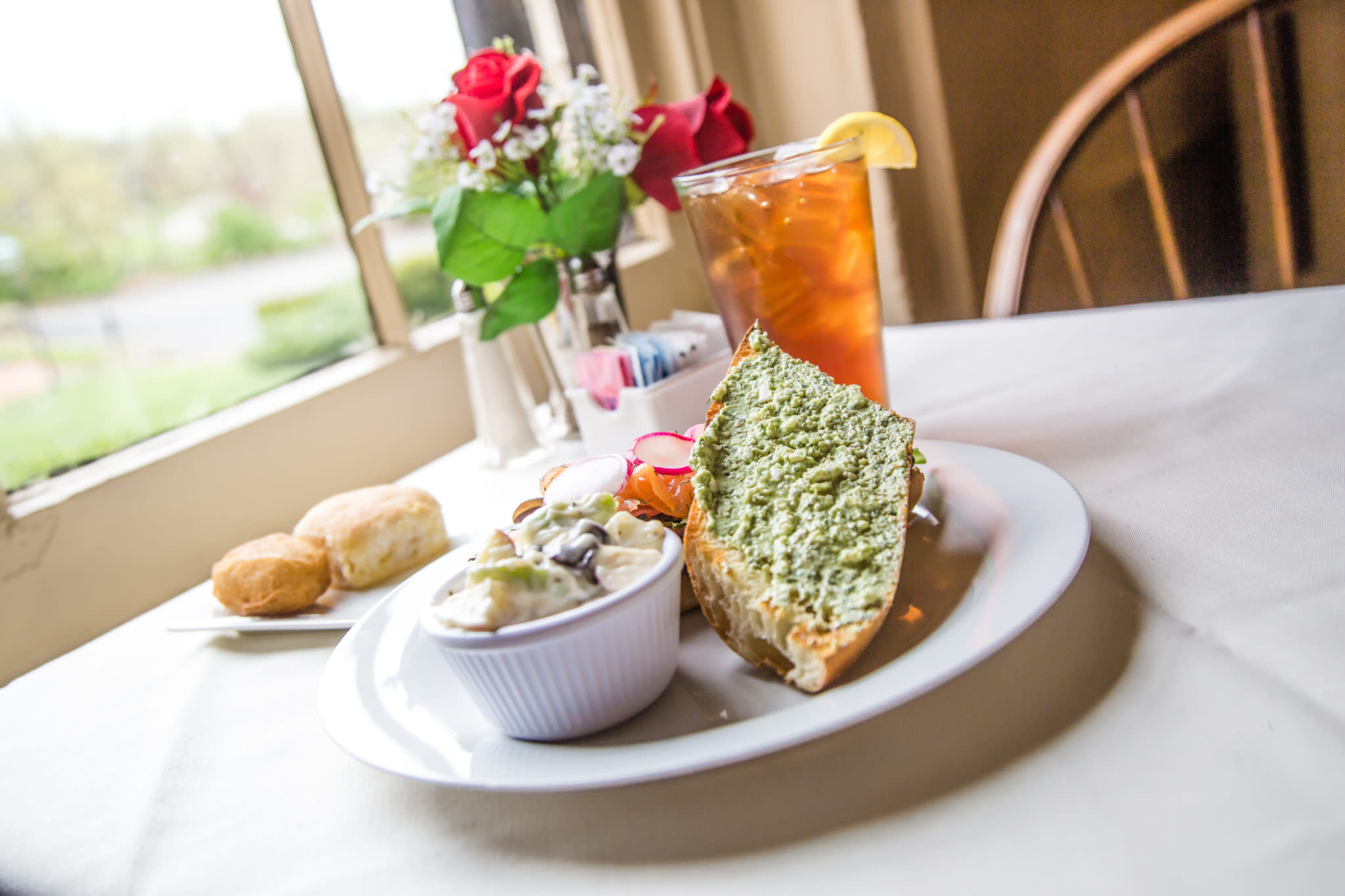 Plan your trip with help from the ShelbyKY Commission & Visitors Bureau at 502-633-6388 or VisitShelbyKY.com.