More than being a popular destination for spirit lovers and countryside strollers, ShelbyKY offers adventurous outings. A getaway to Shelbyville & Simpsonville, Kentucky, is the perfect excuse to start tackling that bucket list of activities that you've created for yourself. Hone in on your courageous spirit and experience something new! Check out some of our favorite bucket-list items you can cross off right here in ShelbyKY.
Tour a Kentucky horse farm
Did you really get to know Kentucky if you didn't visit a horse farm? ShelbyKY is a horse lovers haven with equine farms spread throughout the countryside. Get a behind-the-scenes peek at what's involved in raising and training Saddlebred horses during a 90-minute horse farm tour or the Nations only leklantic Horse farm. Tours includes a stroll through the barn, a look at the gear and methods used to train Saddlebreds, opportunities to observe the breed's distinctive gait, and a chance to get close to horses.
Drink at a bourbon distillery
For an authentic grain-to-glass bourbon experience, head to Shelbyville, Kentucky. This vibrant community, has strong ties to bourbon history as ShelbyKY has been growing grains and producing bourbon since 1792.  Personable staff at Jeptha Creed & Bulleit provides visitors with a one-of-a-kind experience on the bourbon-making. 
Try the classic Hot Brown
Roasted turkey breast pillowed by thick Texas toast, topped with juicy, red-ripe tomatoes and crispy bacon, and immersed in a cheese bath. Saucy. Savory. Succulent. Meet the beloved Hot Brown, a Kentucky-crave and foodie fave. Bell House Restaurant and Red Lion serve up their own take on this sauced up showstopper – and deliciously so.
Indulge on Kentucky craft beers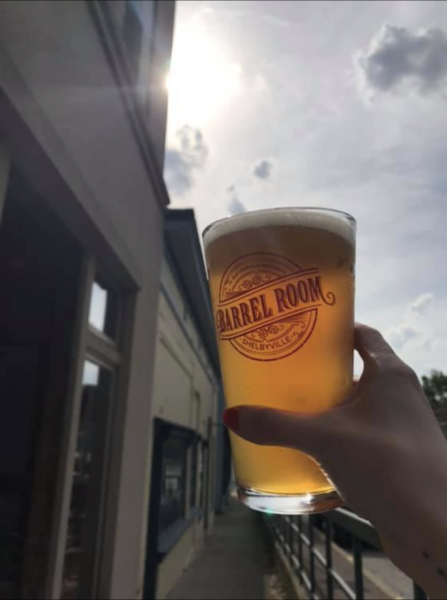 While ShelbyKY is known for its premium bourbon, the craft beer scene is growing and the quality brews are receiving great recognition. Kick back with a cold one from the Barrel Room with a great selection of local and Kentucky craft beers. This extension of the Old Louisville Brewery offers ample taps with more than 20 local craft beers, bourbon, and wine to choose from.
Go horseback riding
Shelby Trails Park offers 21 wooded acres of groomed, hiking trails. The park includes a 32-stall barn and an indoor and outdoor arena for year-round riding, Shelby Trails Park is a fantastic way to get immersed in nature in one of the very best ways there is – by horseback.
Eat fried chicken
ShelbyKY takes great pride in southern staples, especially a good fried chicken. At Claudia Sanders Dinner House, fried chicken is always on the menu. The colonel's milk gravy? It's there, too – part of Claudia's Chicken Special – along with mashed potatoes and a scratch-made veggie of choice. Think seasoned country green beans, corn pudding, creamed spinach, macaroni and cheese and other Southern faves to compliment the main dish. 
Whether you're looking to visit ShelbyKY for the first-time or returning to the Saddlebred capital, it's never too late to start tackling that bucket list.