Now that the holiday season is officially underway, you'll be gathering and making shopping lists for all the special people in your life. Get all your shopping done in one quaint community that feels like a collaboration between Mayberry, Hallmark, and Currier & Ives — ShelbyKY! From its adorable Main Street filled to the brim with cozy locally-owned boutiques to the several-hundred-thousand-square-foot Outlet Shoppes of the Bluegrass, you can find everything on your list this year with a visit to ShelbyKY. Find all the best places to shop in ShelbyKY here, and a collection of our five must-sees below.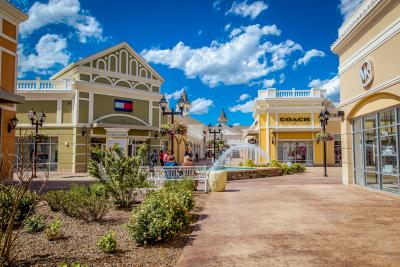 A shopping destination that welcomes more than four million visitors every year, the Outlet Shoppes of the Bluegrass boasts more than 90 retailers from Kate Spade to Nike to Old Navy. With deals and discounts every day, you'll find the perfect sweater, sneakers, or handbag for even the hardest person to shop for.
With new stores and restaurants opening all the time, Lacoste recently opened in the Outlet Shoppes of the Bluegrass. Palmetto Moon is opening soon, and Roman's Asian Kitchen has served up fresh and hot Asian-inspired cuisine since early fall.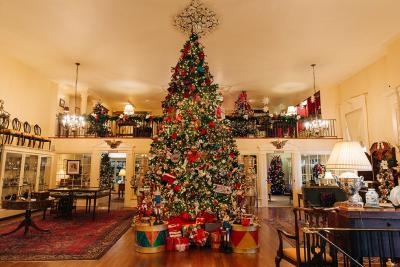 No holiday shopping experience in ShelbyKY is complete without a visit to Wakefield-Scearce Galleries. With a dozen rooms, all decked to the rafters in the finest Christmas decor, Wakefield-Scearce is a Kentucky Christmas icon. 
Open Tuesday through Saturday through the end of 2023, the holiday team at Wakefield-Scearce Galleries has decorated nearly 30 trees and prepared a wonderful lineup of performers to enchant visitors with holiday tunes. Click here for the music line-up. 
Extend your shopping trip with a delicious catered lunch buffet by Four Moore's catering. For reservations and to satisfy your menu curiosity, please call 502-558-2116. It's the perfect opportunity to make your holidays even more special!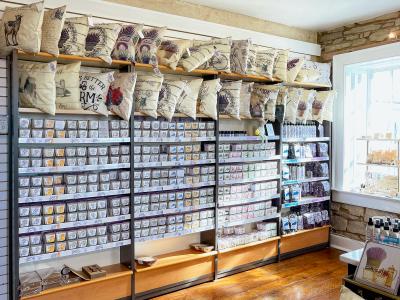 The retail and cafe location for Kentucky's largest lavender farm naturally invokes a sense of tranquility and calm. Lovingly hand-crafted wares, home goods, bath products, and more are met with their environmentally conscious approach. Stay for a meal in their cafe for a delicious, homemade meal inspired by rustic French cuisine. 
With every kind of bath, beauty, and home product you can imagine, many of which are made on-site, plus one-of-a-kind pieces made by local artisans, make the perfect gift from Kentucky. Where else could you buy lavender-themed pottery made from Kentucky clay?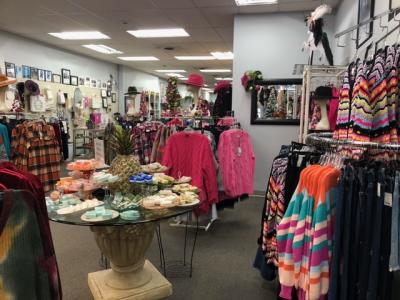 A Shelbyville Main Street staple for more than a decade, the Polka Dotted Pineapple Boutique is a retail heaven for trendy styles at an affordable price. And, with their extensive collection of dresses, hats, and fascinators, it's never too early to start planning your Kentucky Derby outfit! In addition to its status as the premier retailer in the Louisville area for exquisite, hand-made Kentucky Derby hats and fascinators, the Polka Dotted Pineapple Boutique offers friendly service, inclusive sizing, and great prices in charming Shelbyville.
526 Main Street, Shelbyville, KY 40065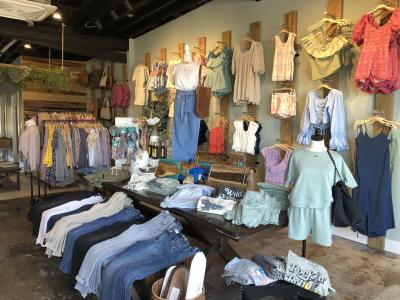 With a mantra to mantra to make every shopper feel loved and cherished, it's no wonder The Lovely Fig has many dedicated and loyal shoppers. The Lovely Fig's pairing of big-name brands like Free People, Rifle Paper Co., and Spanx, with small-town customer service, keeps customers coming back to see the newest items in stock. Plan a visit to see their holiday items and the cutest kid's holiday pajamas! Arrive early to make sure you squeeze in a visit to Weathered Oak Farms cafe, located next door, which serves the best cinnamon rolls in Kentucky.
6950 Shelbyville Road, Ste. 1, Simpsonville, KY 40067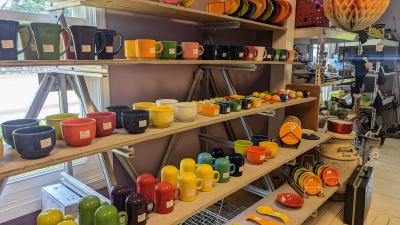 Tucked away on the corner of Washington and 8th Streets in Shelbyville, Kentucky, lies the Baeher's Den Collectibles. Treasure hunters can delight in finding their next find among the Baeher's Den wares, like original and authentic Fiestaware dinnerware and accessories, antiques, gently used furniture, housewares, and more. 
724 Washington Street, Shelbyville, KY 40065
Make a day and a meal of it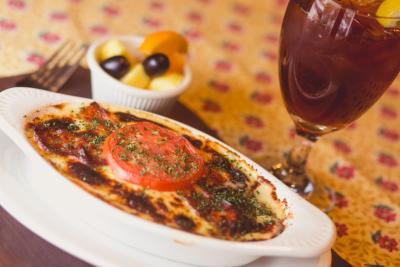 Shopping is hungry work! After you've checked your list and loaded all the bags you can carry, you and your shopping partners will want to enjoy a delicious meal. After all, you've earned it! 
With dozens of unique and charming restaurants, cafes, and lunch counters, there's something for even the pickiest member of your group. Read our guide to some the best restaurants in ShelbyKY at the link below.
After a long day of exploring Kentucky's distilleries, you and your travel companions will need to refuel with a hearty meal. These great restaurants near Louisville guarantee friendly service, Southern hospitality, and…