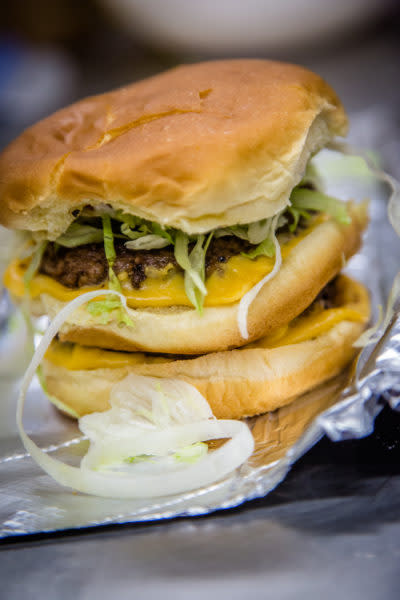 If you're one to take on lofty challenges, in the form of food, keep reading. ShelbyKY is home to some amazing burgers, and that's putting it lightly. Here are a few local favorites, open for dine-in or carry out, offering a savory burger worthy of any regional burger trail.
A hidden gem in the Bagdad community is the B&N Market – although customers include those from much further away to try the famous Newt Burger, at one of the most inexpensive options of our roundup at $3.50.
Visit B&N Market at 5945 Elmburg Rd, Bagdad, KY 40003.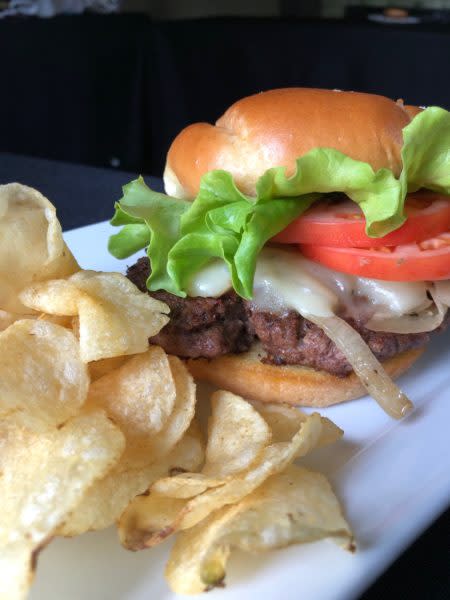 The Bell House Restaurant, known for their classic lunch and dinner offerings, has a classic 8 oz portions 100% Black Angus Beef burger you can't turn down. Bob's Burger is topped with caramelized onions and served with your choice of American, Swiss, Provolone or Cheddar Cheese and comes with one side for $12.00.
Visit The Bell House Restaurant at 721 Main St, Shelbyville, KY 40065.
If you are looking for a unique twist on the regular burger The Red Lion offers The Jowl and Jam Session, a 6 oz. Angus beef patty, with jowl bacon, fried onions, beer cheese, tomato jam, served on a pretzel bun for $14.95. They also offer a more traditional option with their Patti Melt, a 6 oz. Angus beef patty, Guinness caramelized onions, 1000 island dressing, 1 yr. cheddar, served on a brioche bun for $12.95.
Visit The Red Lion 525 Washington St, Shelbyville, KY 40065.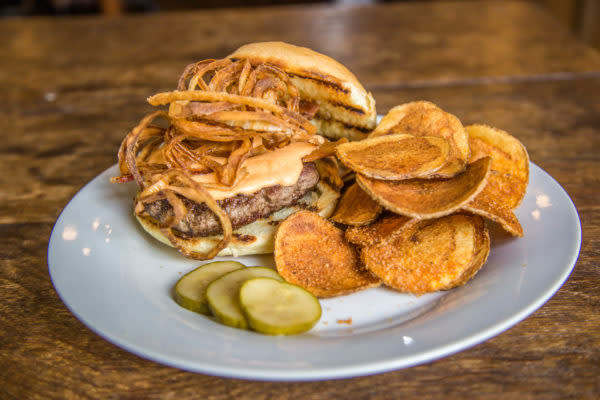 Cattleman's Roadhouse is known for their wide variety of meats on the menu, and with two burgers on the menu you can choose between their traditional Roadhouse black burger for $9.99 or the double stacked Cowboy Double Cheeseburger for $15.99.
Visit Cattleman's Roadhouse at 221 Breighton Cir, Shelbyville, KY 40065.
At 1021 Park's Place Restaurant it is all about making the perfect burger just the way you like it and at a great price. The Build Your Own Burger option comes with many different topics, including jalapenos, mushrooms, bacon, cheese, etc. Pricing varies based on the number of patties, with singles starting at $3.50, doubles for $5.25, and triples for $7.00.
Visit 1021 Park's Place Restaurant at 1021 Main St, Shelbyville, KY 40065.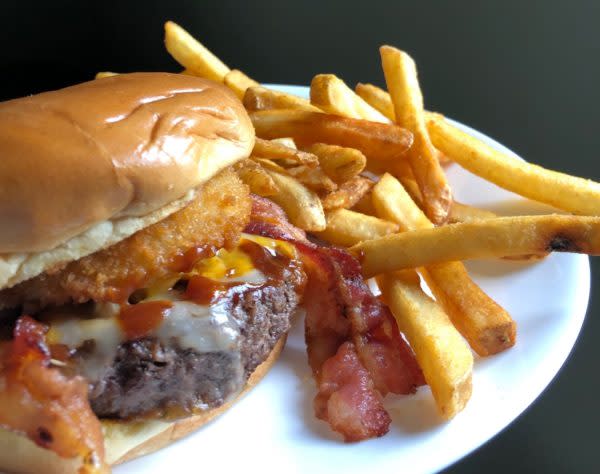 Of course, we wanted to highlight our small businesses, but we do have the fast food locations that will remind you of a familiar taste.
McDonald's offers the "familiar" taste of a McDouble that you can grab at any hour. You may find yourself with a craving to take a midnight run to White Castle to pick up a Crave Case. Made with Midwest beef and dairy, Culver's hamburgers and frozen custard adds a sweet treat with your like homemade burger.
Can you eat a burger from all the local establishments? We challenge you to the ultimate ShelbyKY Burger Challenge!
Plan your trip with help from the ShelbyKY Commission & Visitors Bureau at 502-633-6388 or VisitShelbyKY.com.
Written by Allie Hembree Martin
Allie Hembree Martin is a native ShelbyKYian, residing now in Louisville where she lives with her husband, Brandon. Allie is a podcast host, frequent contributor to national publications, and runs a brand management company, Fame and Fortune.