Digging into a Shelbyville Winterscape
When the leaves and the temperatures drop around Shelbyville and Simpsonville, the aromas of Kentucky horse country flavors heat up.  It's the ideal time to settle in for some tasty explorations.  The rolling pastureland and home-town feel here makes it a great place to explore. 
Kentucky's history comes alive in Shelbyville at the world-renowned Wakefield-Scearce Galleries at Science Hill.  This early 19th century girls school now entices customers with polished fine British antiques that adorn dozens of curated rooms (at Christmas there's a holiday tree in each tableau).  Some rooms are devoted primarily to silver, others to tables and desks.  All inspire new ways to use old items to update homes.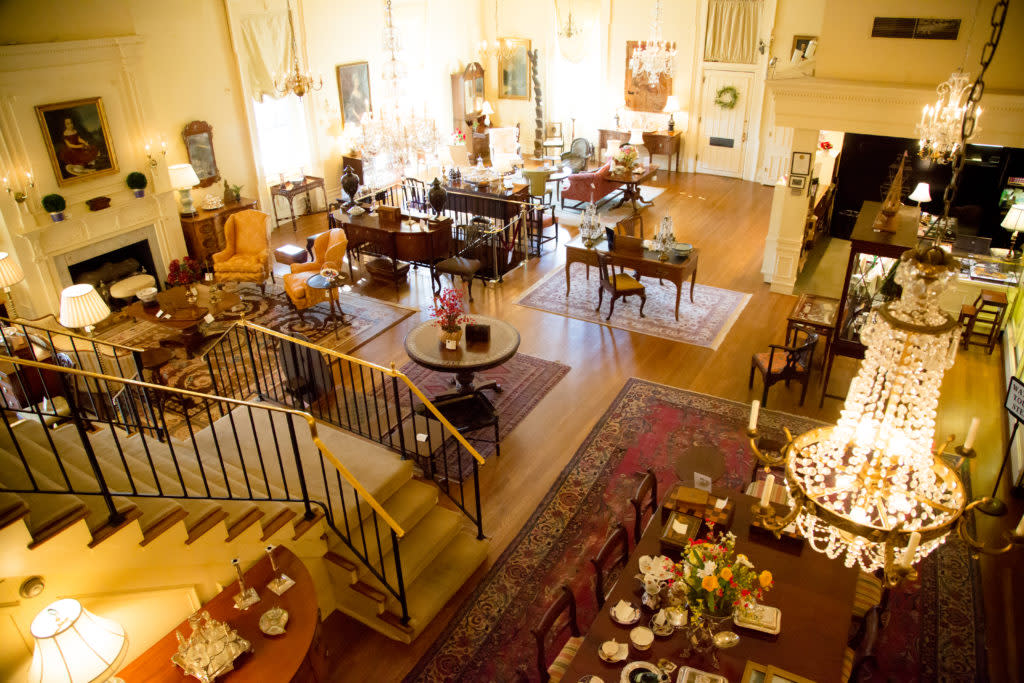 The biggest crowds flock to Red Lion's windowed dining room at midday to settle into a heaping serving of Hot Browns at lunch.  Served in cast-iron skillet, this legendary Kentucky dish tops juicy slices of roasted turkey on crusty toast and then adds the comforting touch of a smooth and cheesy Mornay sauce coupled with perfectly cooked bacon and sliced tomato.  It's the kind of meal that sticks to you all day—and to your memories forever. 
Or, you may want to visit the white-pillared Claudia Sanders Dinner House.  This down-home spot began in 1968 by Kentucky's famous Colonel Harland Sanders (yes, that Colonel) and his wife, and named it the Colonel's Lady.  Of course, the fried chicken is remarkable.  But so is the country ham (not too salty), flaky and light biscuits, country-style green beans and corn pudding.  Diners choose from an al a carte menu or family-style.  You can bet you'll be licking your fingers afterwards.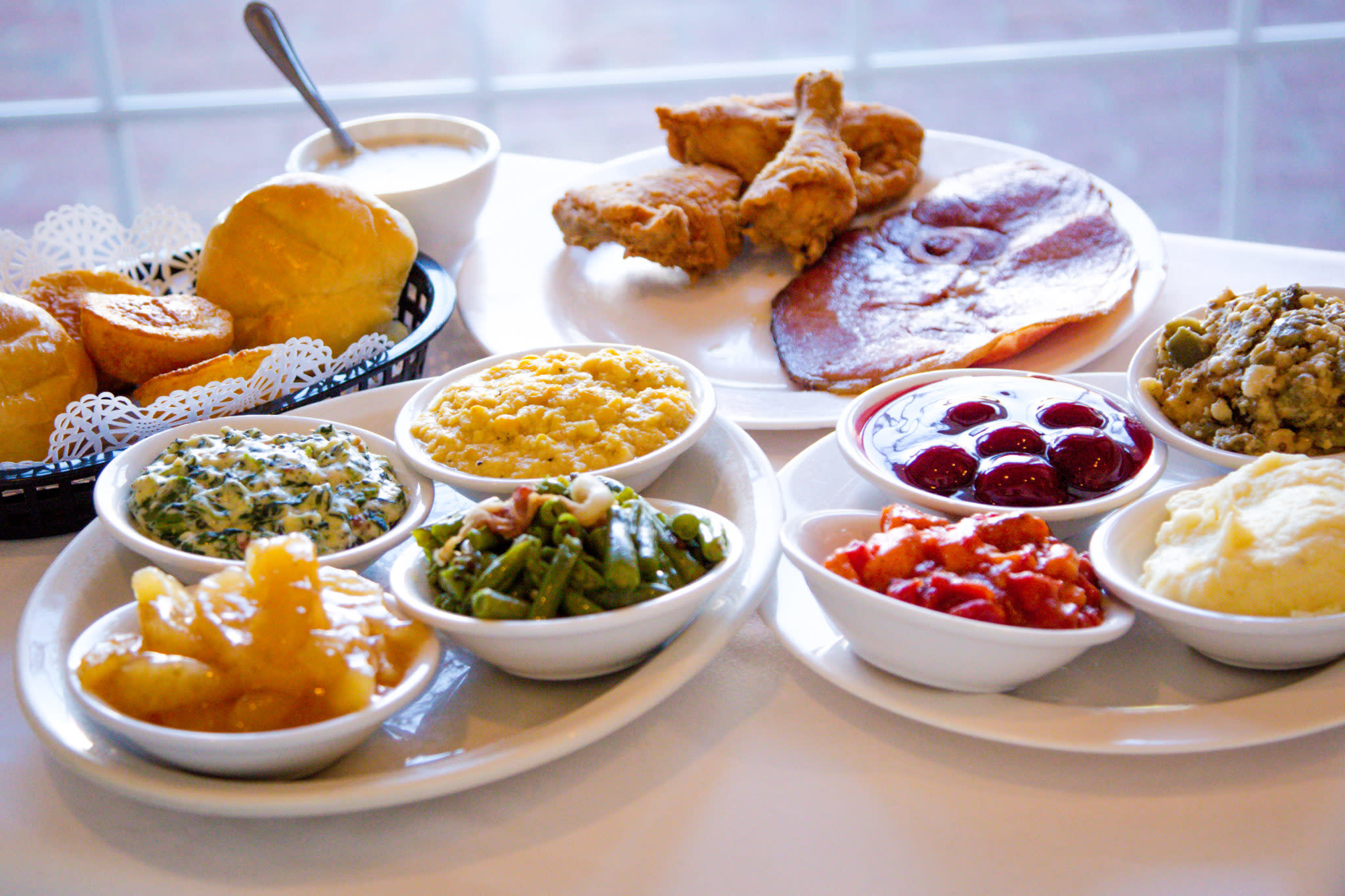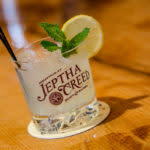 Another way to sample the flavors of the countryside is with a visit to Talon Winery and Jeptha Creed Distillery.  Located adjacent to one another, Talon's intimate tasting room provides samples of their dry and sweet wines accompanied by live music on the weekends.  Next door, Jeptha Creed Distillery offers tours of its bourbon-making facility using Kentucky's red Bloody Butcher corn.  Be sure to take home some red cornmeal, too, made from that Bloody Butcher corn.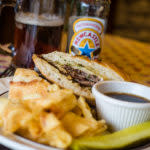 When nighttime rolls around step into the quaint Bell House, a 100+year old Main Street home that dishes up savory beef tenderloin and roasted pork tenderloin among other favorites.  If you let your server know, she'll make sure you're out the door in time to catch a show across the street at the Shelby County Community Theatre. 
Active for more than 40 years, the Community Theatre troop produces family-friendly shows on its downstairs main stage as well as edgier, more intimate productions upstairs on its black box boards.  There's always a holiday-themed show leading up to Christmas, such as Ebenezer.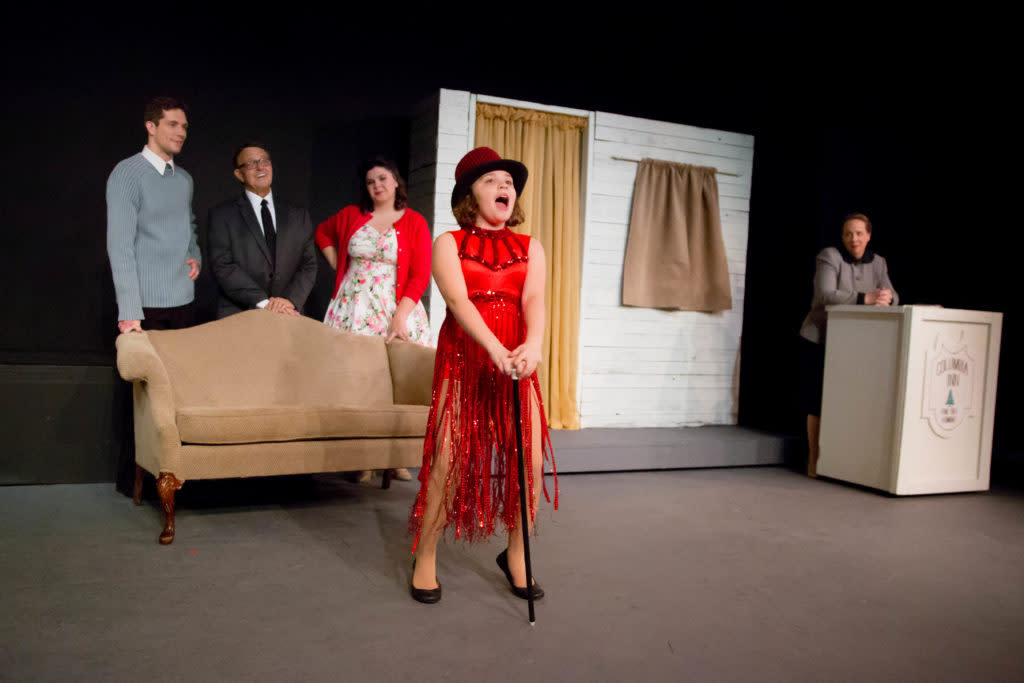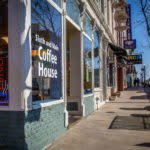 When day breaks, morning folks congregate around steaming cups of macchiato and cappuccino at Sixth and Main Coffeehouse.  The seating is comfy, the Wi-Fi fast, and the house-made fruit scones and biscotti add a light touch for a cozy start to each day. 
If you began your winter foray shopping, end that way too.  Save time to sample the winter shopping at Kentucky's only designer outlet mall. Explore Saks Fifth Avenue Off 5th, The North Face, Vera Bradley, and even boutiques such as Coach, Kate Spade, Gucci, Tory Burch, and Oakley. Downtown Shelbyville also entices you for a stroll into its local shops such as the Paisley Pig.  You may just find something to remind you of your tasty visit.