As Valentine's Day approaches we are reminded of the opportunity we have to tell those around us we love them. Many may show this affection in the form of a gift, acts of service, or just kind words. We think exploring ShelbyKY is a great way to celebrate as a family, so we curated a family-friendly guide to a weekend of love in ShelbyKY.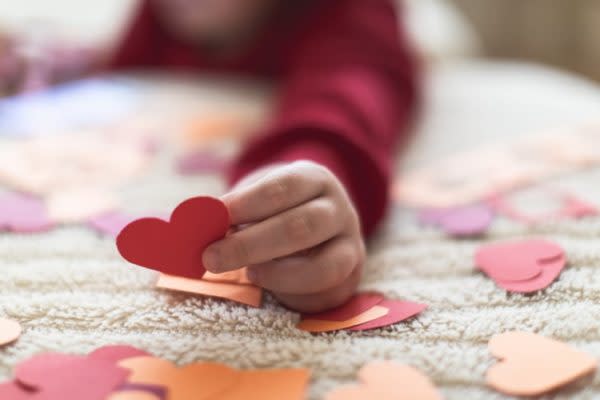 What to Do
A fun activity everyone in the family can do is paint! Gogh Crazy offers painting and craft parties that are custom designed especially for you, in a relaxed social environment. They have a variety of class types, from canvas, wooden cut outs, bourbon barrel lids, guest artists, drawing lessons, and more. Whatever you decide to create will be a lasting memory of the weekend of love you experienced in ShelbyKY.
You can find the class schedule for Gogh Crazy at www.goghcrazyartstudio.com.
Of course, you can't let the day go by without getting a sweet treat, so head on down to Serendipity Kandy Kitchen for all the options you could imagine. They are a unique boutique candy store featuring hand-dipped chocolates and ice cream, specialty cakes, pies, desserts, and gifts for every occasion. Their made-in-house scones would be the perfect breakfast treat for your family, but make sure you try their wide variety of flavor cake pops! You can expect some one-of-a-kind Valentine's treats, only available this time of the year.
Serendipity Kandy Kitchen is open Tuesday through Saturday from 10:00 am to 5:00 pm.
Where to Eat
Nathan's Famous, located in the Outlet Shoppes of the Bluegrass, allows you to take a shopping break & enjoy great-tasting food from a menu of All-American favorites including juicy hamburgers, hotdogs & more. Burn off any extra energy after eating, right around the corner at the children's play area. Along with shops for everyone, the Louisville Slugger Walk of Fame is also located in several sections of the Outlet and is interesting for kids of all ages.
The Outlet Shoppes of the Bluegrass is open Monday thru Saturday, 10:00 am–9:00 pm and
Sunday, 10:00 am–7:00 pm.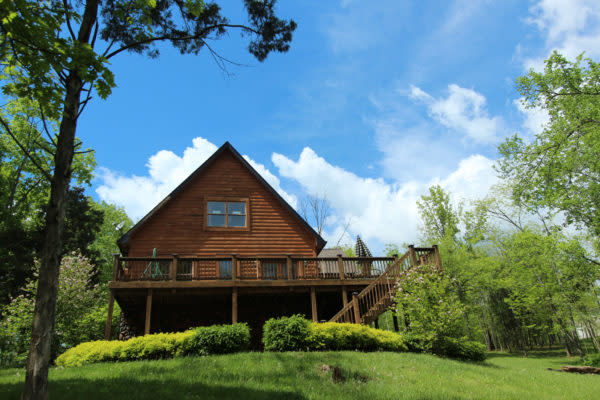 Where to Stay
While ShelbyKY offers numerous Airbnb options, there is one in particular that offers an intimate spot for a weekend hideaway, Chandler Ridge. This cabin rental is great for a family, as its accommodations are flexible to meet the needs of two guests, up to 25 guests. This beautiful cabin offers 3,250 square feet and is surrounded by woods. It features a recreation room with air hockey, foosball, pool, and poker table. The outdoor area offers hiking, stargazing, wildlife viewing, fishing, and cooking on the grill. Bundle the family up and have a bonfire while enjoy s'mores outside.
Plan your trip with help from the ShelbyKY Commission & Visitors Bureau at 502-633-6388 or VisitShelbyKY.com.
Written by Allie Hembree Martin
Allie Hembree Martin is a native ShelbyKYian, residing now in Louisville where she lives with her husband, Brandon. Allie is a podcast host, frequent contributor to national publications, and runs a brand management company, Fame and Fortune.