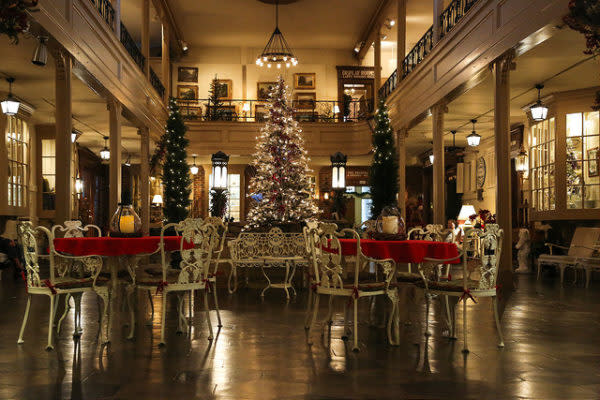 Holiday Party Guide
Showing appreciation to staff and friends is a holiday joy shared by many. But planning said gathering can put a damper to even the jolliest of moods, so here are 7 tips for planning the merriest of holiday get-togethers.
Leave the Décor to the Pros:
Although Shelbyville's historic Science Hill School was a renowned prep school for young ladies from 1825 to 1939, it is best known today for its holiday bazaar. Talk about passion and dedication to Christmas, each room is themed and covered with Christmas trees, lights, decorations, trimmings and more. The dining area will dish up fine Kentucky fare – fresh Kentucky trout, Kentucky country ham, the legendary Hot Brown open-faced sandwich swaddled in cheese sauce, fried chicken – Red Lion provides the perfect treat after browsing these merry halls.
Create a guest list:
No one likes to feel claustrophobic during the holidays. Make sure the venue you book is spacious enough for your guests. Shelbyville's Claudia Sanders Dinner House woos diners into the holiday spirit with lavish decorations inside and out, including six Christmas trees, and a gift shop chockfull of stocking stuffers, including the Claudia Sanders Cookbook. With its down-home-delicious menus, the restaurant hosts lots of Christmas parties, both small and large, throughout December – not to mention patrons hungry for fried chicken, country ham, country-fried farm-raised catfish and other goodies. It is also Shelby County's largest restaurant easily accommodating a guest list up to 1,000.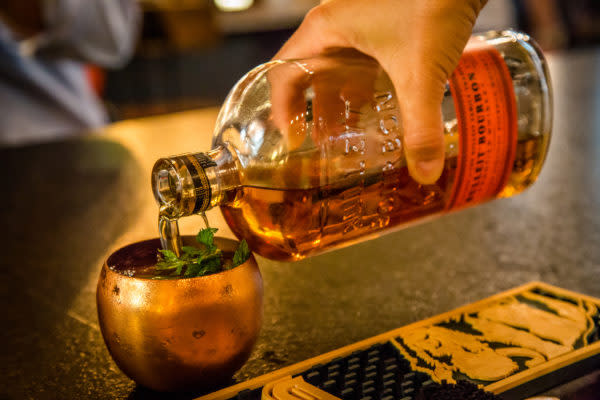 Plan a bar:
Drinks can be just as important as food when it comes to a holiday party. If you have space, set up a hot chocolate or eggnog bar or host your event at the Barrel Room. Tucked into a historic building in downtown Shelbyville, the Barrel Room offers a laid back space during this hectic season. This is the first expansion of the Old Louisville Brewery, and offers a wide range of local craft beers; as well as, a selection of bourbon and wine. Cater in food and provide drink tickets to guests for a party staff will look forward to attending.
Make reservations early:
Located in the heart of downtown Shelbyville, Bell House Restaurant is tucked into a circa 1902 building that was formerly a private residence and offices and then fully renovated in 2007 as a restaurant. Regularly open Tuesdays and Saturdays for dinner, the restaurant has started accepting reservations to accommodate holiday dinner patrons and parties. For those already looking to the new year, Bell House Restaurant will offer a special four-course dinner for New Year's Eve.
Choose the most effective Time to hold your event
The best time to hold an employee holiday party is probably during the lunch hour. Weekends and evenings aren't just packed full of kids sporting events and family obligations, during the holidays they can often come with higher rental fee. Why not opt for an extended lunch party with Catering by Ka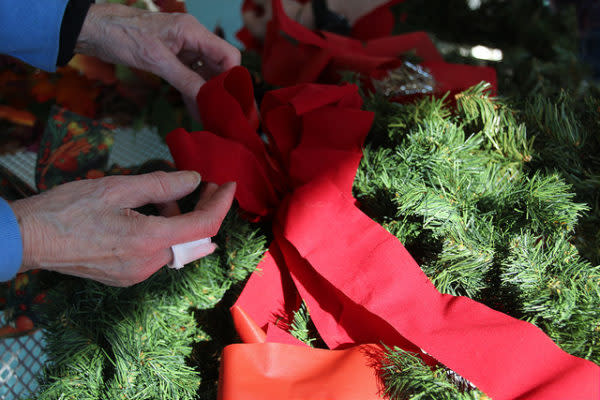 te at 934 Main Street? Kate offers a variety of menu options served promptly when your guests arrive. Can't leave the office? You can always order in!
Choose a festive theme.
If you want to host a holiday party but don't have a large staff, make it fun by adding a theme. A party theme can give your gathering a focus and is such fun for guests. Book the backroom of Brick + Mortar in Simpsonville for an Ugly Sweater party. Decorate cute holiday cookies over a warm drink while exchanging holiday horror stories. Consider setting up a gift exchange, set up a financial cap to the gift—perhaps $20—to avoid issues associated with gift pricing. Exchange gifts in a cozy space designed to bring guests together.
Plan your trip with help from the ShelbyKY Commission & Visitors Bureau at 502-633-6388 or VisitShelbyKY.com.