Live Music
Shelbyville, KY is a town that loves its live music. A mix of headlining musicians and up-and-coming artists, to newly announced Karaoke at Shelbyville's newest attraction, Shelbyville rocks out almost every weekend. Best of all, the music is free and served up in some of the most fun and distinctive venues in town.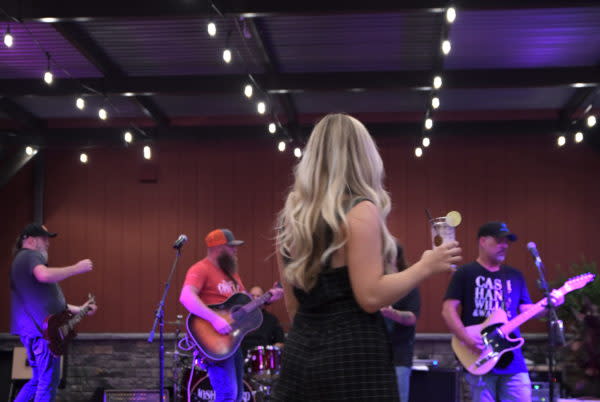 Moonshine and music
Jeptha Creed is Shelbyville's craft distillery. This beautiful venue sets on 64 gently rolling acres brings to mind those upscale and elegant, warm and welcoming lodges one finds in a mountain resort, but this distillery with glowing wood floors and massive stone fireplace is Kentucky, right down to the heirloom Bloody Butcher corn seed used in making its bourbon.
This family-owned distillery specializes in high-end heritage distilled spirits: vodka, moonshine and bourbon. Many of the ingredients are grown right on Jeptha Creed farmland for an authentic ground to glass experience.
The distillery provides a weekly concert series featuring regional musicians, food trucks and the Jeptha Creed bar, which stays open until 10 p.m. Plenty of time to explore the distillery room, tasting station and gift shop, and relax or dance on the expansive outdoor patio.
Jammin' At Jeptha brings out those who love music and dancing. Visit Jeptha Creed's website for updates and more information.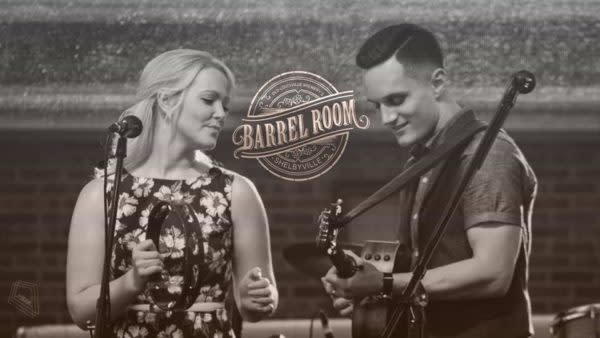 Brews, bands and Karaoke
With its original crafted brews, Kentucky locals on tap, and a well-rounded selection of bourbon and wine, the Barrel Room looks like the perfect neighborhood bar. And it is. This community-focused setting, is open to all ages and even provides games for the kids, while hosting not only musicians, but local karaoke hopefuls, too.
Just about every Friday evening, Old Louisville Brewery's first expansion features live music in a setting that seems tailor-made for mellowing out over a great pour and a variety of food called in for delivery.
Brewgrass Entertainment at The Outlets
Launched by Gary Brewer and the Kentucky Ramblers, a 2-time Grammy-nominated Bluegrass and American-Roots band, the new venue is bringing in acts of various genres including; Bluegrass, Vintage Country, Folk, Americana, Gospel and other various types of acoustic music.
Brewgrass Entertainment is located at 1155 Buck Creek Road at The Outlet Shoppes of the Bluegrass. Visit their website for information on specific dates and advance tickets. 
Wine and song
Come rain or shine, the music (and the wine) pours forth at Talon Winery.
"Talon's live music series makes for a great night out whether you're with a group of friends or on a date," said Talon's Lauren Manuel. "Bring in a picnic while enjoying the variety of musicians and sipping a glass of Talon wine." Concerts take place indoors or out, depending on the weather. Inside, there is comfy seating in a gleaming tasting room with vaulted ceiling and three-sided bar. Outside, guests are privy to sweeping views of the surrounding countryside from Talon's back porch and lawn.
You might choose Talon's Sweet Evening Breeze, an elegant Reisling to pair with a warm spring evening, Afterglow to sweeten up a rain-soaked day.
Visit Talon's Facebook page or website for updates.
Bulleit Frontier Fair
Shelbyville's newest bourbon distillery welcomes guests to the modern frontier of whiskey. Bulleit Distilling Co. leads the industry with its state-of-the-art technology and offers a portfolio distilled and aged using a distinctive high rye recipe, which gives them a bold, spicy taste.
Experience the sights, sounds, smells, and tastes of the Bulleit portfolio through our interactive tasting experience. Celebrate some of Kentucky's culture, and music this spring with Bulleit Bourbon at the new Visitor Experience. If you missed the fall Frontier Fair which included music with Houndmouth, live art activations, local and regional makers, food trucks and more, you'll definitely want to keep a watchful eye out for their next event.
Visit Bulleit's website for updates and more information.
Free live music, authentic surroundings – Shelbyville, KY serves both, showcasing the talents of a variety of local, regional – even national artists – playing everything from country to blues to rock 'n roll and more and performing in some of the most fun and distinctive venues in town.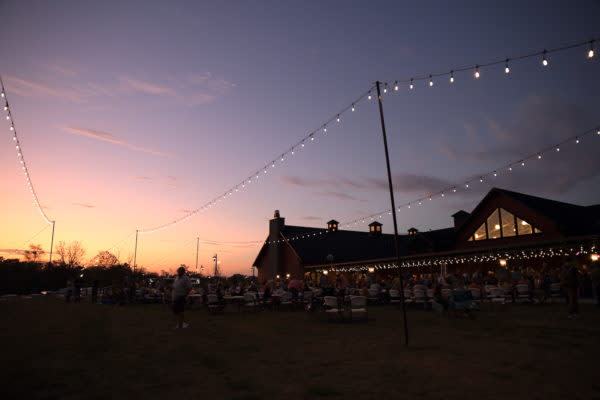 Plan your trip with help from the ShelbyKY Commission & Visitors Bureau at 502-633-6388 or VisitShelbyKY.com.