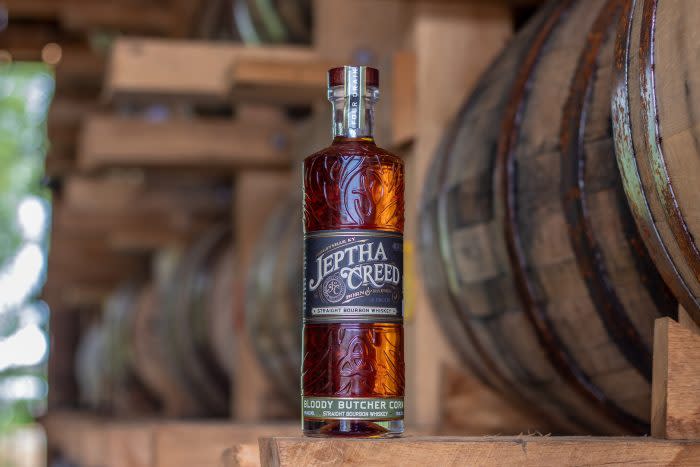 Jeptha Creed exclusive for Group Tours We have three words for you: Exclusive distillery tour. Here's six more: Straight-from-the-barrel bourbon tasting.
Shelbyville's Jeptha Creed Craft Distillery, a dynamic distillery owned by mother/daughter duo Joyce and Autumn Nethery, is known for its unique ground to glass distilling concept – meaning they have a hand in every aspect of their spirit production, starting with planting the crops and ending with distillation using all-natural ingredients from their family farm or other local farms – and use of an heirloom varietal with the most graphic of names: Bloody Butcher corn.
The distillery is now giving visitors a chance to get as close to the "secret sauce" as possible. Having already partnered with Mint Julep Experiences, Jeptha Creed has two exclusive experiences that take visitors from the farm to the bottle and even further behind the scenes and into the barrel.
Crafted by Mint Julep Experiences' Chasta McIntyre, the two customized experiences are a Barrel Tasting Exclusive, offering guests the chance to go into an ageing barn/rickhouse with the distiller to sample bourbon straight from the barrel via a whiskey thief, and a Mixology Exclusive, providing a hands-on sensory experience with a mixologist, who will instruct guests on how to make cocktails with farm-to-bottle syrups and spirits. For those not (yet) in the know, a whiskey thief is a tool used by master distillers to extract small portions of whiskey from an aging barrel for sampling or quality control.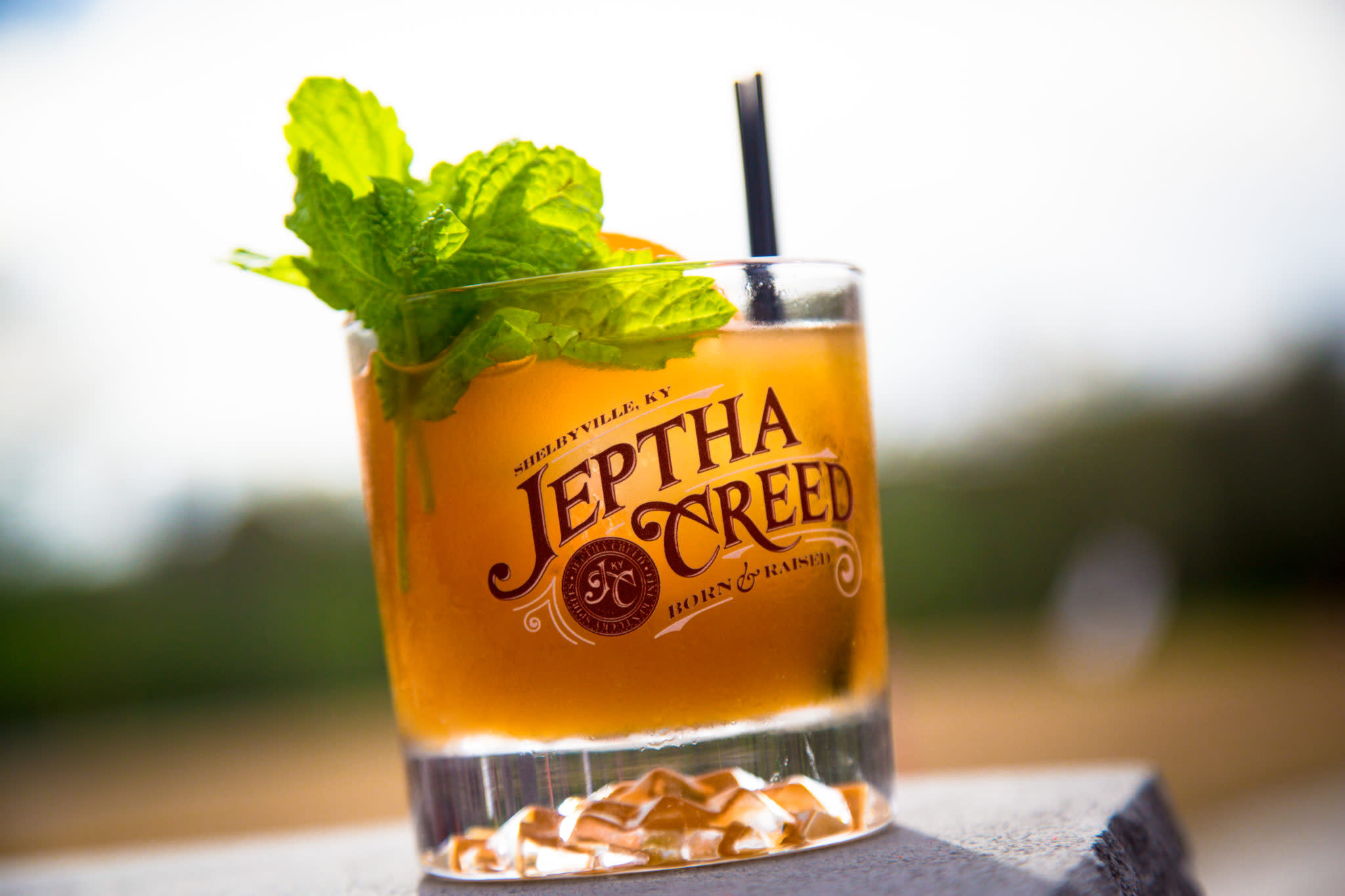 "Each tour gives a more in-depth experience at the distillery, to really get folks outside the standard distillery tour for a full sensory experience – to see, smell, taste and touch," said McIntyre. "The tours are private. They're exclusive. And they offer a chance for a highly engaging hands-on experience with the distiller."
Jeptha Creed spirits include vodka, moonshine, brandy and bourbon. The two tours are available only through Mint Julep Experiences by calling a Mint Julep Experience Coordinator at 502-583-1433. The exclusive tours are ideal for groups of all sizes that want to elevate their distillery tour experience to another level. If you are interested in creating an Exclusive Experience be sure to contact our office.
A final word about the exclusive Jeptha Creed Craft Distillery tours: Mmmm.
Plan your trip with help from the ShelbyKY Commission & Visitors Bureau at 502-633-6388 or VisitShelbyKY.com.