It's time to embrace the warm weather and enjoy savory dishes with an even better view. With a variety of places to choose from, ShelbyKY provides many patio dining options for its hungry visitors and locals! Check out these outdoor dining spots for your new summertime scene.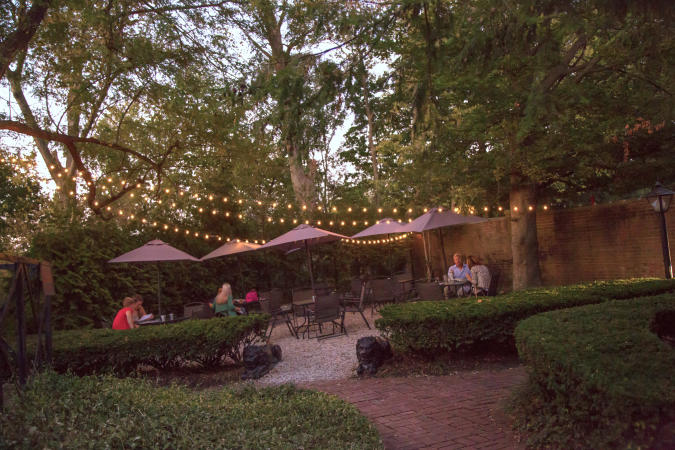 This downtown landmark is a go-to spot for those who want to take advantage of the patio weather. Red Lion's spacious and breezy patio is charming with its tudor décor, creating a serene atmosphere. The menu ranges from unique burgers to ethnic favorites while the bar offers over 40 choices of fine bourbon.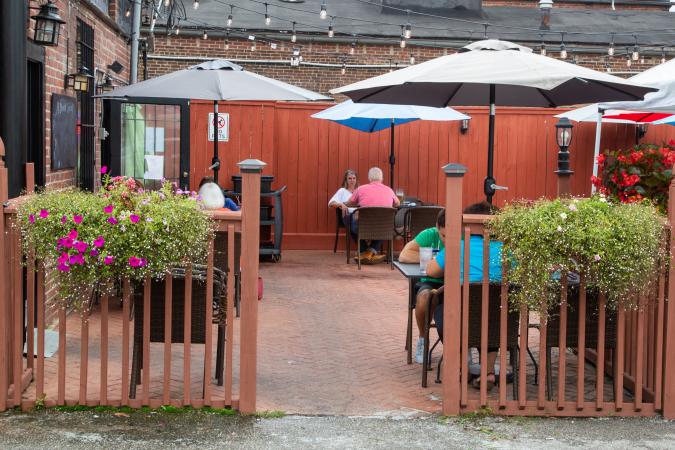 Another downtown staple with a fabulous patio is La Cocina de Mama. This eatery is equipped with an outdoor setup suitable for families and furry friends. They utilize fresh ingredients filling their menu with tasty flavors and their happy hour is one you do not want to miss. Family friendly, cold drinks, AND a breeze? What more could you ask for?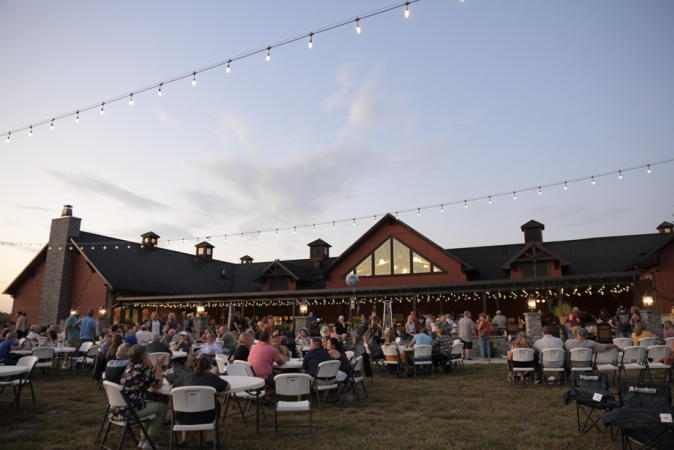 Try this picturesque, located off the beaten path, Jeptha Creed. Stop in for a personalized tasting straight from the barrel or devour one of their signature pizzas from the Creed Café. Their patio is an ideal spot to catch the sunset over country woods with a tasty cocktail in hand.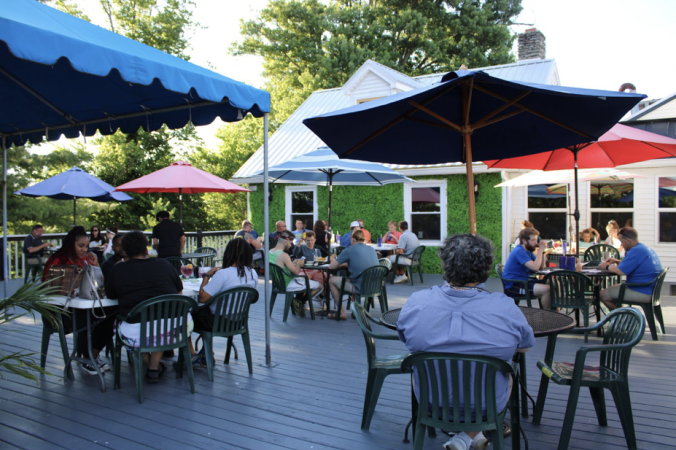 ShelbyKY's easily-convertible outdoor space makes Marimba's a perfect dining location year-round. You can catch live music every Tuesday and delicious Latin staples with a twist, like their Steak fries! Plenty of entertainment and umbrellas make their patio a great pick for warmer days.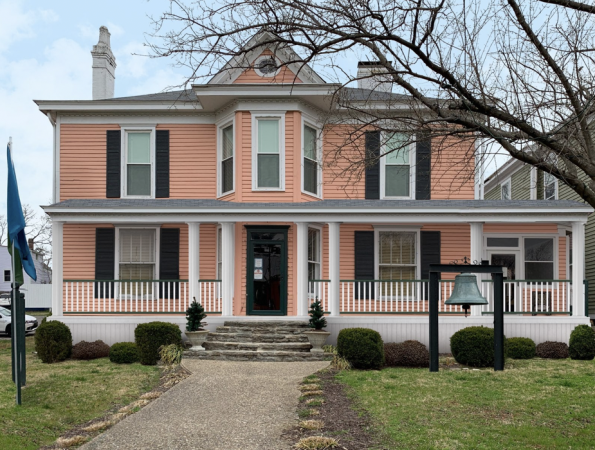 Coming soon to ShelbyKY is front porch seating at Bell House Restaurant. Their new covered seating will overlook downtown Shelbyville and continue to add to their stunning atmosphere, serving fresh food from local farms.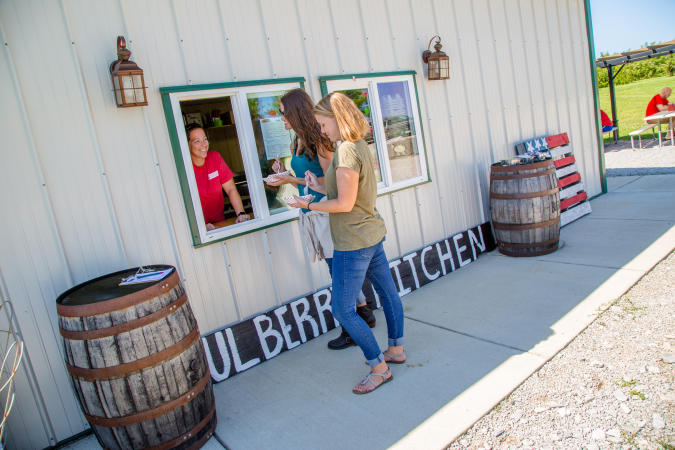 We've all heard of farm-to-table dining, but Mulberry Orchard takes it to another level– a restaurant on the farm. This family-owned acreage in ShelbyKY boast a massive patio with a view of the fields. Guests will enjoy fruity slushies, southern dishes like pulled pork sandwiches or fried apple pie, and kid-friendly activities.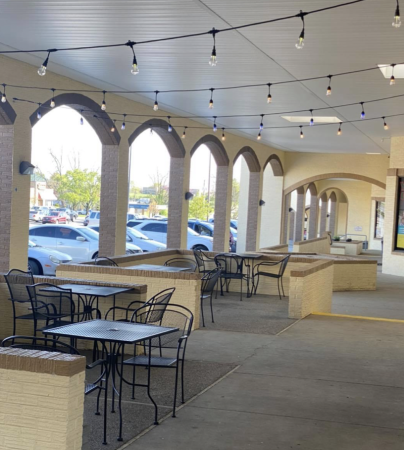 Live Mariachi performances with a margarita in hand sounds like a great way to spend a summer evening! Mariachi Alegre puts on a show every Thursday to enhance your experience at Mi Casita. If that isn't enough, they have daily Happy Hour specials with the bar consisting of more than 100 different Tequila brands to choose from.  
Brick+ Mortar Boutique and Coffeehouse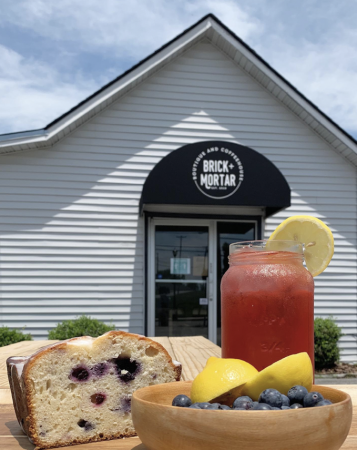 Find yourself in the heart of Simpsonville when you sit outside of Brick+Mortar Boutique and Coffeehouse for your daily dose of caffeine or light brunch. Craving something sweet? They carry ice cream all summer long! This place is perfect for those looking to bring a piece of ShelbyKY home as their shop is filled with local Kentucky artists.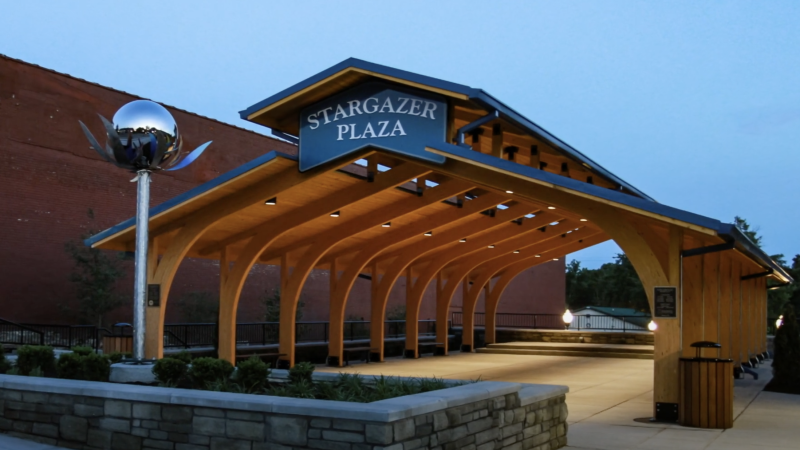 If you find yourself downtown looking for a laid-back atmosphere, grab your food to go and head over to the Stargazer Plaza for their Summer Kick Off Concerts. Local musicians hit the stage every Tuesday from 11:30 a.m. to 1:00 p.m.
Make the best out of the sunny weather and move your dinner plans outside for a mood-boosting, vacation-state-of-mind meal. Whether you're craving Mexican, Southern, or just an enticing cocktail – there's a patio waiting in ShelbyKY.