Unplug and Escape in ShelbyKY
Take the time to retreat to the country side for an escape filled with beautiful scenery. ShelbyKY is known for its regal, remote yet stunning stretch of land, perfect for a weekend full of memories.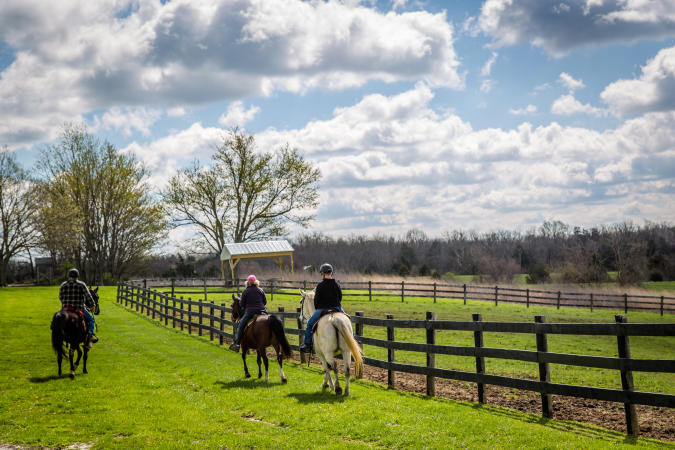 What to Do
Set the day off with a cozy ride at Red Fern Riding Center at Shelby Trails Park. This park features gorgeous hiking trails that are available for free, but you can also have a private, guided horseback ride for up to 5 people. The tour lasts one hour, and you will have your picture made while on the horse.  The owner described the experience as "the horses know their job really well; you can just get on one and ride."  If you happen to be traveling through ShelbyKY and have your horse with you, you can purchase a day pass that allows you to ride the trails independently and with your own horse. With various programs designed to enhance the arts and entertainment opportunities the Shelby County Community Theatre (seasonal calendar) has become the heart of the area's cultural community. Whether you want to make your sweetheart cry laughing at the Fools or you want a more personable experience with the community, Shelby County Community Theatre will be a must during your stay.
Where to Eat
Head into town to dine at Bell House Restaurant, tucked inside a renovated home with several different Tuscan- and French-themed dining rooms. Much of the food has a southern influence serving upscale preparations of classics including Kentucky Hot Brown, seafood cakes, Caesar salad, crispy rosemary chicken, cedar plank salmon, and prime rib.Plan ahead by packing up a selection of assorted chocolates for a late-night treat with Serendipity. With their diverse range of sweets, you're sure to fix all your sugar cravings. Also located on Main St. is the The Barrel Room where you can finish your day with a night cap. The Barrel Room, located on Main Street, will also give you a great view of all that downtown Shelbyville has to offer. You can enjoy the many local beers they have on tap. An extension of the Old Louisville Brewery, they also offer wine and bourbon.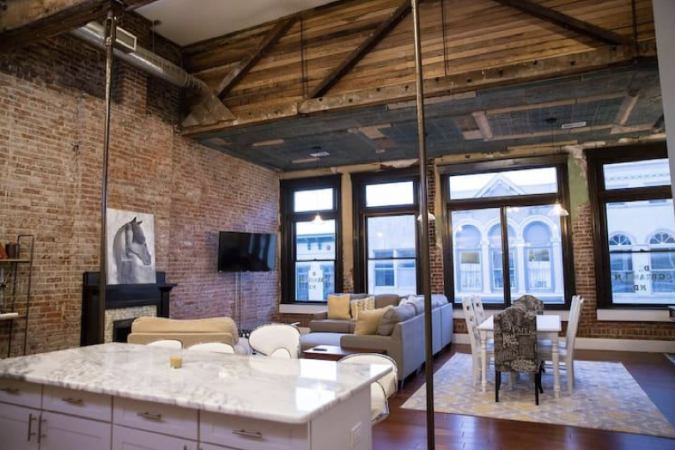 Where to Stay
While ShelbyKY offers numerous Airbnb options, you can't go wrong with this ultra-luxury downtown loft. Located in the heart of ShelbyKY, you can experience it all while visiting the bourbon trail, Churchill Downs, Keenland, or any weddings or events in the area. Close to coffee shops, restaurants, and a bourbon lounge that has over 204 craft beer options, this spot is ideal for any travelers. 
Plan your trip with help from the ShelbyKY Commission & Visitors Bureau at 502-633-6388 or VisitShelbyKY.com.
Written in part by Allie Hembree Martin
Allie Hembree Martin is a native ShelbyKYian, residing now in Louisville where she lives with her husband, Brandon. Allie is a podcast host, frequent contributor to national publications, and runs a brand management company, Fame and Fortune.