St. Patrick's Day is the time to celebrate (even if the Lucky Charm cereal is as close as you get to having Irish heritage.) This year, switch things up in a delicious way and savor these Saint Patty's libations.
Try this hot "Irish" coffee with a Bulleit Bourbon twist!
Ingredients:
2.5 oz Coffee 1.25 oz Bulleit Bourbon Brown Sugar (to taste) Creamer (to taste)
Skip the green beer and try this festive green cocktail for St. Patrick's Day! ⠀ ⠀ Ingredients:
2 oz Jeptha Creed Apple Flavored Vodka⠀ 1 oz Midori⠀ 1/2 oz Lemon Juice⠀ 1/2 oz Simple Syrup⠀ 2 Dashes of Bitters⠀ 1 Egg White (Optional for Froth)⠀ Mint Leaves for Garnish
The Bulleit Boilermaker is like giving Ireland a high-five all the way from Kentucky. Drink Bulleit Bourbon for the rich caramel notes, Guinness for the dark chocolate flavors.
Ingredients:
1 glass beer 1 1/3 oz Bulleit Bourbon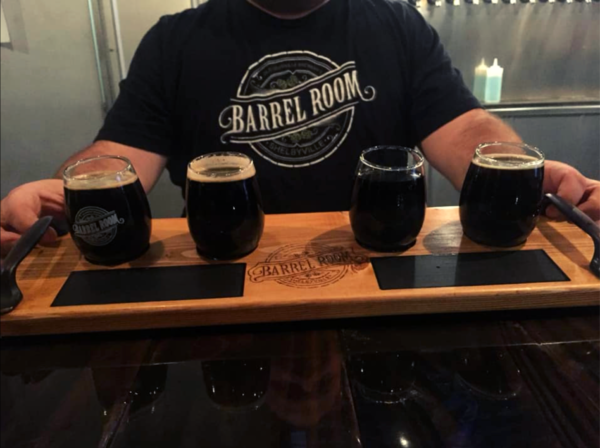 If you're not in the crafty mood and still want to observe the holiday, then make your way to the Barrel Room. This Old Louisville Brewery will have your back when it comes to the Irish Stout and for those who avoid the black drink, can indulge on other beer, bourbon, and wine.
Whether you're mixing up a concoction in the comforts of your own home or heading out into town, these delicious beverages are a fantastic way to celebrate St. Paddy's Day in ShelbyKY.