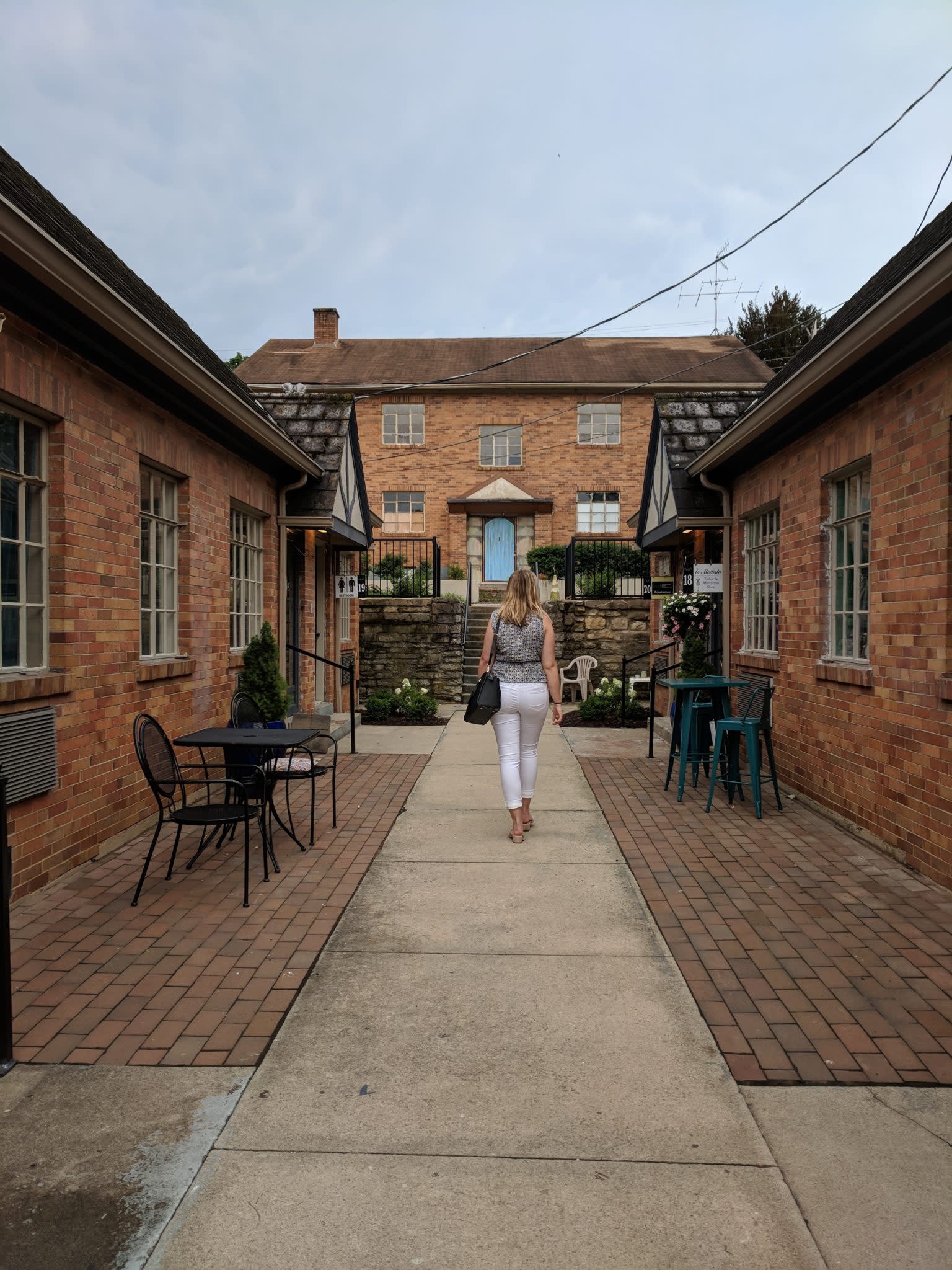 The Buildings Behind the Photoshoot Shops of downtown: of course, go in. But also enjoy a minute out
Not too long ago, my best friend and I showed up an hour early for our reservation at the Bell House(What can I say? We were excited for good food and good company). Fortunately for us, the sky was clear, and Main Street was at our feet.
I launched off into my usual out-of-town friends' tour—a zigzag in and out of antique shops and restaurants, a flurry of history and favorite hangouts. I will openly admit to loving the bargains of downtown, but a girl can only shop so much!
Kelsey just shrugged. "I kinda just want to walk around," she told me, eyeing the Shoppes at Blue Gables a few yards down the hill from us. "What's that?"
For the next hour, we followed the never-ending stream of what's that? Main Street to historic tucked-away tributaries the quest of the unknown became our guide. And before we knew it, those colorful brick walls (combined with the fact that Kelsey is basically Kentucky's Next Top Model) created the ideal iPhone-photoshoot opportunity.
Turns out, the beautiful walls that backdropped our spontaneous photo-taking are so much more than pretty places to pose. The buildings of downtown Shelbyville hold a long and rich history.
Blue Gables, for one, was originally built in the 1930's as the Blue Gables Motel and attracted tons of traffic from one of the busiest east-west roads in the country at the time. Today, a restored Blue Gables is once again bringing in visitors, as a collection of one-of-a-kind boutique shoppes.
Where Reclaimed on Main and the Local Shops at 524 stand today was once the business district of side-by-side dry-good and clothing stores. At least that's what my dad remembers from his high school days whenever he cruised from one side of town to the other, passing familiar storefronts in his groovy '77 Mustang.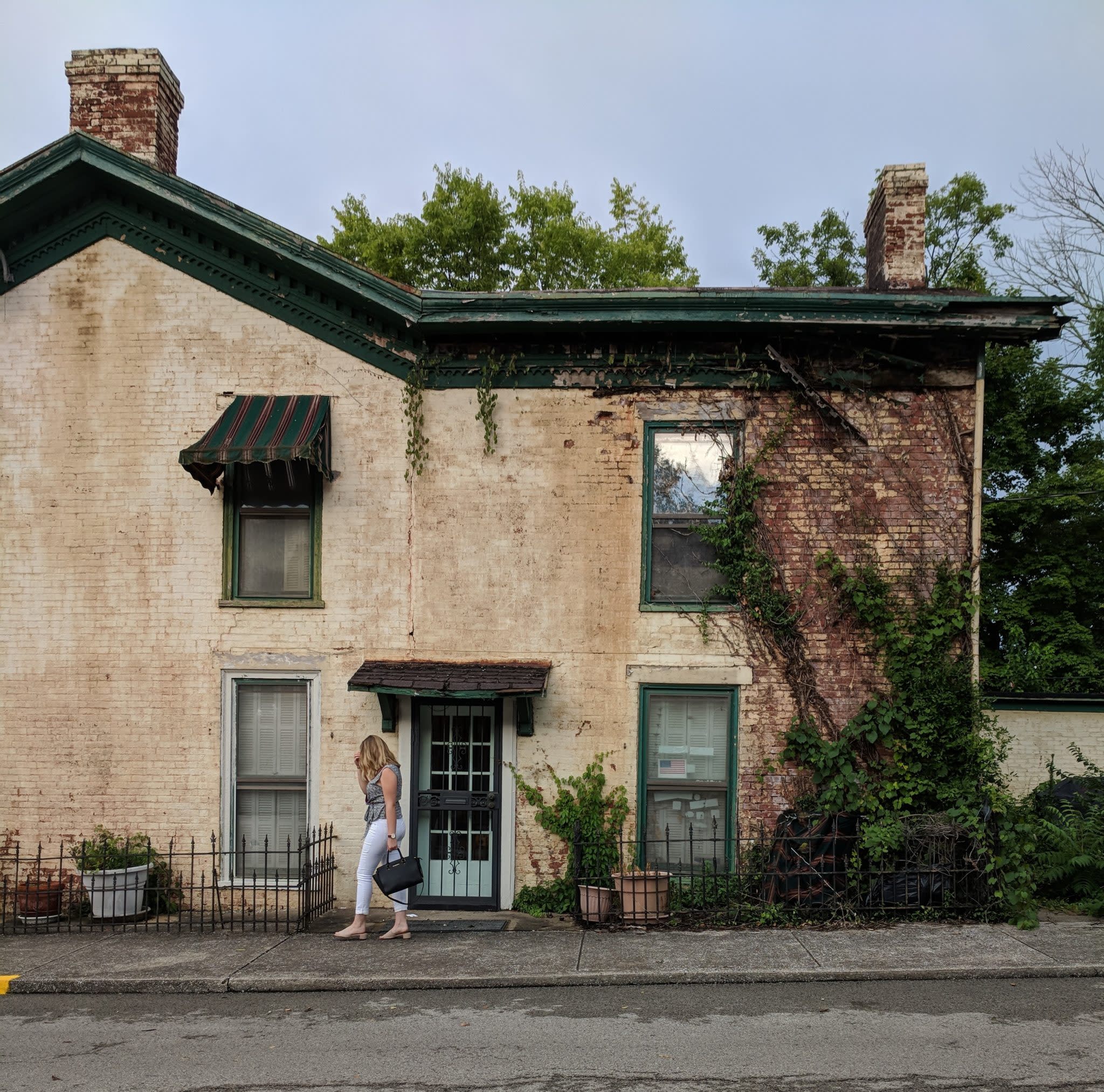 I couldn't find a vintage photo of my all-time favorite spot to photograph friends in downtown, but along the alleyway beside the old courthouse (501 Main Street) is a speckled-grey brick wall Kelsey and I both couldn't resist posing with.
I'm clearly no historian, but thanks to our friends at the Shelbyville Historical Society, an entire building inventory is available online for anyone curious about the stories behind downtown's historic structures.  You can also visit the Historical Society at 627 Main Street for exhibits and more about the unique stories of Shelbyville.
And don't forget, the photos don't do the buildings justice. You'll have to follow your own quest for adventure and see it for yourself—don't forget to bring a photogenic friend along with you!
Plan your trip with help from the ShelbyKY Commission & Visitors Bureau at 502-633-6388 or VisitShelbyKY.com.