A study session -or away from the home "office"- is easy to come by in Shelbyville & Simpsonville, KY.  From coffee shops that have been serving ShelbyKY for almost a decade, to new trendy shops with productivity inspiring aesthetics, check out these caffeinated retreats.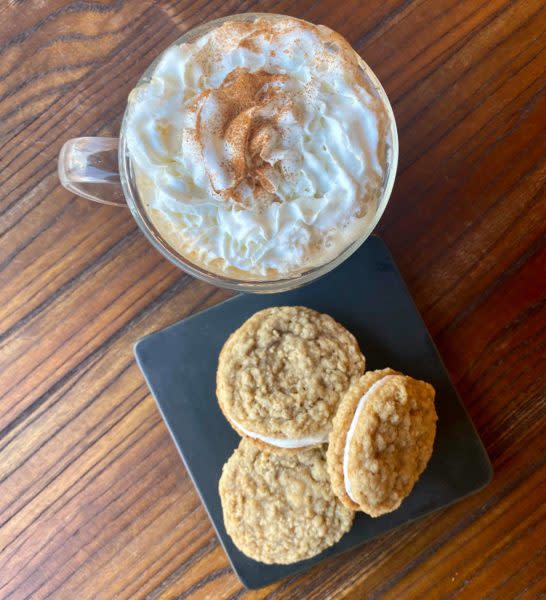 This downtown staple has a feel-good vibe with a space intentionally designed to inspire, encourage, and connect you to others. They serve specialty coffee with healthy alternatives such as oat or almond milk and sugar-free syrups along with homemade lunch eats and fresh in-house bakery items to engage your next cram session-and let's admit those sessions never last just an hour or so. Once you've savored your favorite go-to latte or tried a large Oatmeal Cream Pie Latte, you can rejuvenate with a Turkey Avocado BLT Spinach Wrap without the hassle of having to pick up your study station and completely losing your perfect window seat.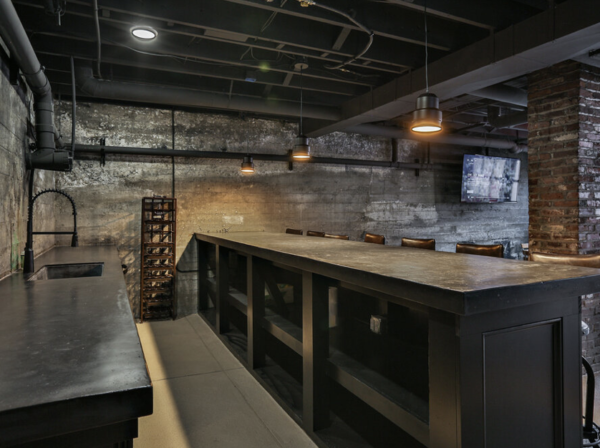 Looking for a more long-term area to wrap up your work? Located in the heart of ShelbyKY, The Stables is Shelbyville's first co-working space. Housed in a newly remodeled building with high-speed 5G internet, it provides members with loft-like open office space from 5 a.m. to 10 p.m. as well as access to The Underground from 5 a.m. to 5 p.m. which consists of a different and unique work environment to get away from the typical desk routine.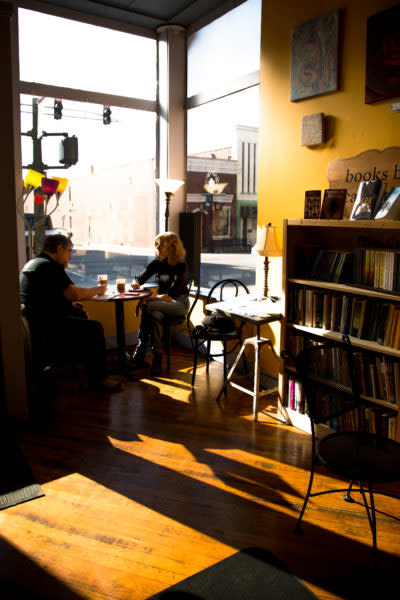 A coffeehouse in the heart of Downtown ShelbyKY since 2005, they offer delicious fresh-roasted coffee and a variety of espresso drinks, homemade scones, and Louisville's classic Kizito cookies. The walls are decorated with fascinating art from local artists and shelves stacked with books by native authors. If you need a change of environment after those endless study sessions on-campus, this will be the perfect atmosphere. Sixth & Main is like a mini library with the addition of a cafe, the satisfying yet quiet sound of coffee brewing, and abstract art work to give your eyes a break from your computer screen. It's no wonder why locals have kept this gem in business for over a decade.
If you've procrastinated to the point that you feel the need to study all day before that final exam, just remember a break is always needed to reenergize our head. Within walking distance from these coffee shops, you will find yourself alongside local boutiques for some window shopping or even follow the nearby nature trails for a scenic rest.
The additional benefits of studying on Main Street includes the easy access to good food. Just a block away from these coffee shops are local eateries such as La Cocina de Mama which serves savory Mexican cuisines or McKinleys Bread Shop & Deli crafting flavorful sandwiches.
Brick + Mortar Boutique and Coffeehouse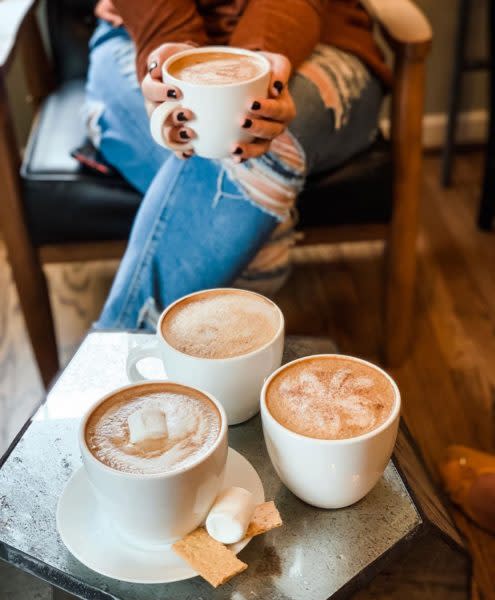 Dreaming of a spot to help you forget about your workload? The newest coffeehouse is known for fresh coffee and sweets, but is loved for their atmosphere. Brick + Mortar is Instagram-ready with open windows and modern décor and their patio allows the comfort of cozying up with a warm beverage outdoors. As you take a sip of their Salted Turtle, a mix of Ghirardelli chocolate and salted caramel sauce melted into your choice of milk and topped off with whipped cream and a drizzle of chocolate and salted caramel, your eyes will wander to all the home décor and souvenirs. This place is perfect to bring back a piece of ShelbyKY home. Whether you plan on treating yourself to some retail therapy or not, it's fun to just get out, make new coffee buddies, and feast your eyes on the unfamiliar. Who knows? You may run across something special to inspire your next visit to ShelbyKY!
ShelbyKY has no shortage of great spots to step out of the home office or off-campus and work remotely. So widen your options and venture away from your usual corner in the library and check out these study spots for a change of scenery that just might be the spark you need to tackle your workload.