Disconnect and recharge in ShelbyKY
Whether you're a devoted adventurer, nature fanatic, or healthy lifestyle enthusiast, Shelbyville & Simpsonville, Kentucky, has a wellness retreat that's perfectly suited for you. ShelbyKY is known for its regal, remote yet stunning stretch of land, perfect for a weekend of relaxation.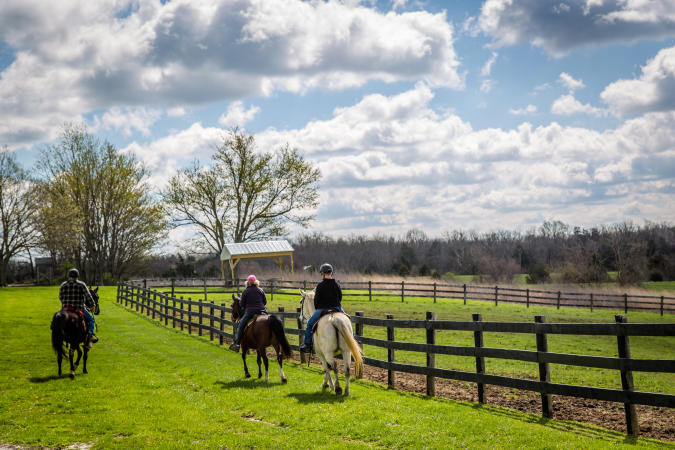 What to Do
Kick off the day with a calm mind and strong body at Well Being Center for Wellness. The studio primarily focuses on the three holistic, sustainable workouts that will maximally help your body become stronger, more aligned, and healthier from the inside out. Every class at this unique gem is designed to sustain the body as it allows participants to build strength, stamina, and definition.
Burn off any extra energy at Red Fern Riding Center at Shelby Trails Park. This park features gorgeous hiking trails that are available for free, but you can also have a private, guided horseback ride for up to 5 people. The tour lasts one hour, enough time to surround yourself with tranquility and a scenic beauty. 
Lose yourself as you wind your way through Greenway Trails. Whether you explore by foot, bike, or rollerblades, there are a number of styles to enjoy the vast greenery. If you're lucky you may even spot a deer or turtle during your visit. With the trail located right off a creek, a night stroll is a must to take in the tranquility of mother natures' work. 
Where to Eat
For a clear mind, it is important to focus on your energy flow so head over to The Paddock. They offer a variety of energy bites, salads, and muffins to pair with your favorite coffee or tea. Did we mention they have gluten-free options? As you make your way into downtown ShelbyKY, you will want to stop by La Cocina de Mama. Here you will transport your taste buds to Mexico, while treating your body with fresh high-quality ingredients. Their menu consists of authentic Mexican dishes with recipes passed down from generations before them, ensuring for amazing flavor combinations. If  you stop by during the season and would like to find some fantastic, locally grown produce, make sure to stop by Shelby County Kentucky's Farmer's Market before heading back home. Throughout their season, they carry over 30 fresh fruits and vegetables to choose from.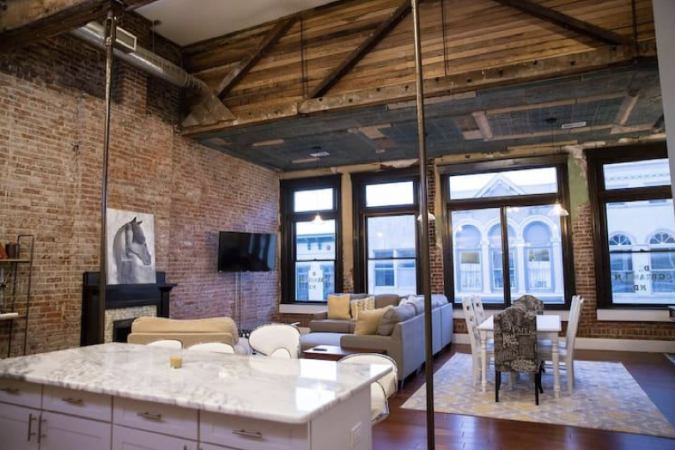 Where to Stay 
While ShelbyKY offers numerous Airbnb options, you can't go wrong with this ultra-luxury downtown loft. Located in the heart of ShelbyKY, you can experience it all while visiting the bourbon trail, Churchill Downs, Keenland, or any weddings or events in the area. Close to coffee shops, restaurants, and a bourbon lounge that has over 204 craft beer options, this spot is ideal for any travelers.