Treat yourself to a high-quality getaway in "The Gateway to the Bluegrass."
Break free from routine and avoid the winter blues with a getaway to Shelby County, Kentucky. Here you'll find an authentic small-town vibe, rolling pastureland, and a myriad of ways to indulge your personal interests from antiquing to fine dining, spirited tastings to luxury shopping, horse encounters to plush accommodations and so much more. Even if the weather outside is frightful, a getaway to Shelbyville is delightful. Here are just a few enticing ways to indulge this winter.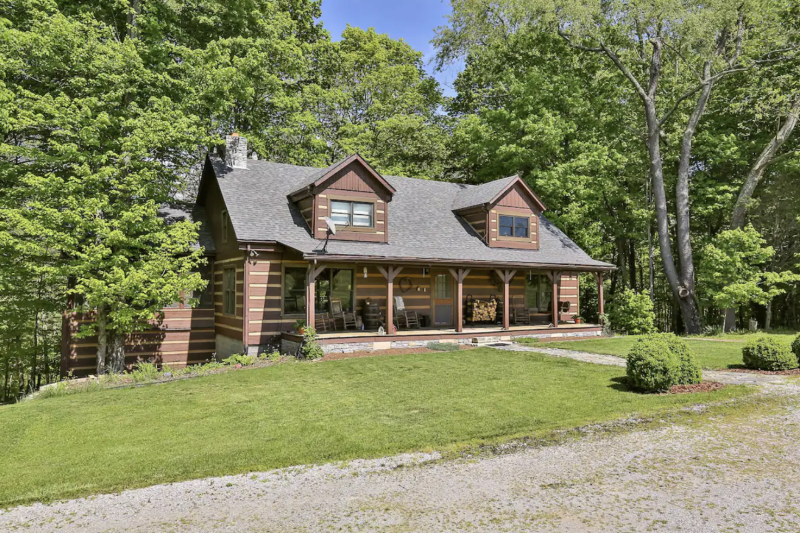 Leisure may be its own reward, but you can raise the bar and treat yourself to upscale accommodations in the "American Saddlebred Capital of the World," whether you're planning a romantic retreat, solo escape, family holiday, or group getaway. From spacious lofts to cozy hideaways designed with comfort in mind, several distinctive Airbnbs offer luxury stays. Saddlebred Suites boasts two-bedroom suites and studios as well as the option to rent the entire property located right downtown. Urban Loft Downtown is a stunning high-end loft with a theater room, game room, dream kitchen, and rooftop deck with a fireplace and kamado grill. Le Coop Loft has a sleek contemporary kitchen, plush furnishings, and a screened rooftop deck. Bottled In Bond is a swanky top-floor unit that has been featured on HGTV with a suspended fireplace, round leather couch, and decadent surprises. The Loft on Main is a one-bedroom unit with a large great room, two fireplaces, and two 60-inch TVs. The Lakehouse at Locust Lane, just five minutes from downtown, sits on 45 acres overlooking a private five-acre lake with an outdoor fire pit. The Cabin at Stallard Springs, about eight minutes from downtown, sits on 135 acres and offers a hot tub and fireplace to warm your winter.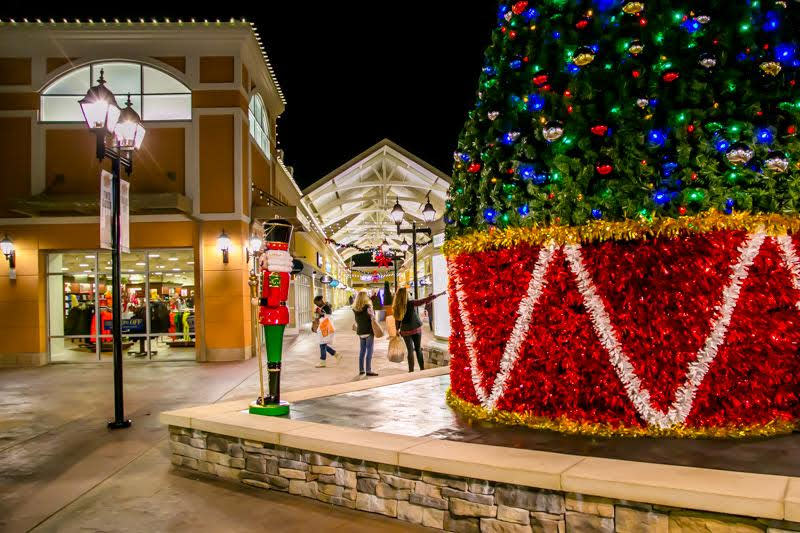 Gift yourself a shopping spree. Wakefield-Scearce Galleries houses one of the world's largest antique silver collections as well as one of the nation's largest collections of antique English furniture and antique home décor including paintings, chandeliers, architectural elements, and more eye-pleasing accessories. The Lovely Fig, a new mother/daughter-owned boutique, aims to provide a fun shopping experience where women feel treasured while selecting cute outfits, accessories, mugs, and more. Little Mount Lavender, housed in one of Shelby County's oldest buildings, presents Woodlief Farm's organic lavender in a wide range of products from candles to soaps, teas to oils, sugar to pet items, lotions and more. There's even an on-site bakery to indulge in lavender cookies, cream puffs, crème brûlée, cheesecake, and other goodies. The Outlet Shoppes of the Bluegrass boasts 80 stores with prices up to 70 percent off retail, including sought-after brands like Polo Ralph Lauren, Le Creuset, Adidas, Kate Spade, and Tory Burch. Sip some Ghirardelli hot cocoa while strolling the outdoor mall, the only designer outlet shopping center in the state of Kentucky. The newest stores include Hugo Boss, Simply Southern, The Cosmetics Company Store, Little Dog's Pawstry Shoppe, and Vineyard Vines. Join the free VIP Club online for member benefits including discounts and special incentives.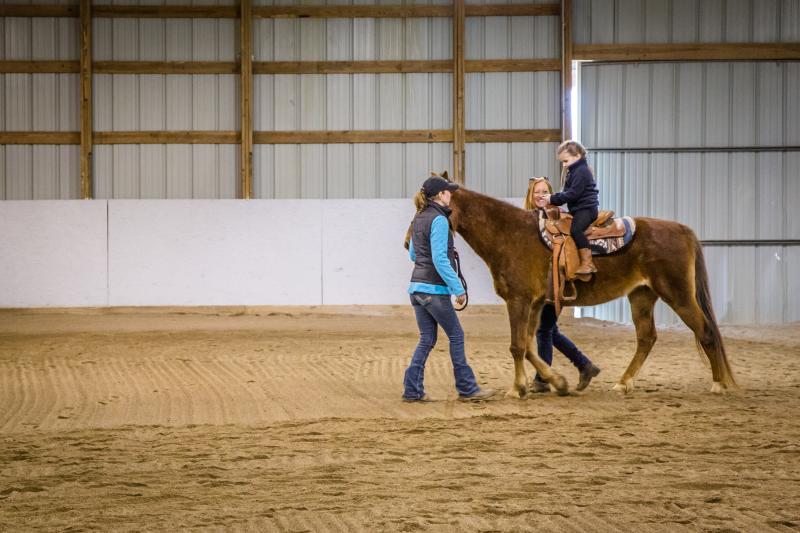 Connect with Kentucky's famed horse industry during behind-the-scenes experiences. Over 90 stables bustle with activity all year long in Shelby County! Among the options, Kismet Farm trains American Saddlebred show horses plus offers progressive riding lessons for riders of all ages and ability levels. Hour-long, private morning tours showcase the training operation inside the heated facility with horse encounters and photo ops. Lettleiki Icelandics, the largest Icelandic horse facility in the U.S., offers riding lessons and tours of the farm and training facility. Get to know the breed's smooth four-beat gait and sweet disposition. West Meadow Farm raises thoroughbred horses that typically are sold at Keeneland to become racehorses. It also retrains retired racehorses for second careers in dressage, jumping, trail rides, and whatever suits each horse's personality. Schedule a private tour to learn about Kentucky's horse industry and interact with horse ambassadors or book an hour-long English- or Western-style riding lesson (bring your own helmet and heeled boots).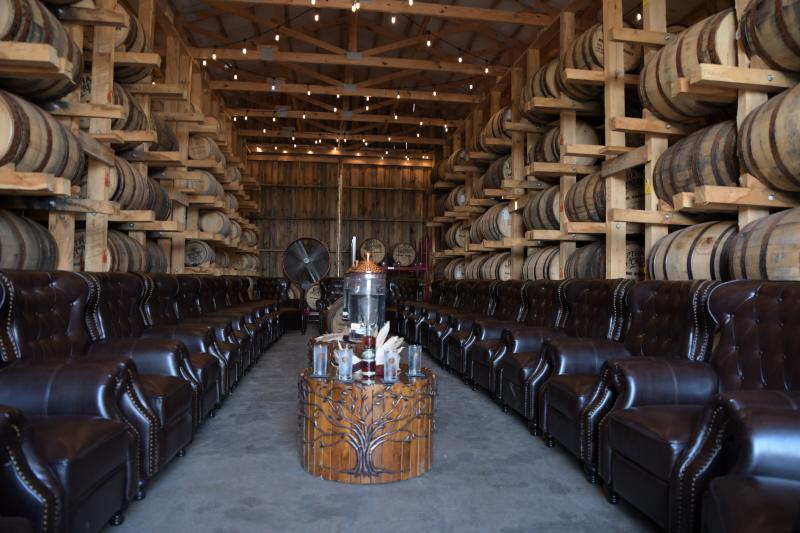 Savor Kentucky's famed bourbon, America's native spirit, in its home. At Jeptha Creed Distillery, a farm-to-bottle family-owned operation, taste your pick of four among the distillery's 13 products or reserve your spot for a barrel tasting in a tobacco-style barn featuring a straight-from-the-barrel sample of the distillery's oldest bourbon plus three additional picks. You can also visit the heated patio bar Thursdays through Sundays to savor seasonal cocktails like the Bloody Butcher Mary, Pumpkin Pie Martini, and Harvest Cider among other delicious concoctions made using Jeptha Creed products and seasonal ingredients. Don't miss the new bottled-in-bond four-year rye released for the first time on November 1, 2021. Bulleit Distilling Co. offers multiple tours including a 30-minute interactive sensory tour, 30-minute single barrel tasting, and hour-long frontier whiskey experience. Stick around to sip cocktails, play board games, or even create a custom bottle label at the design kiosk.
Please your palate at Talon Winery, where 25 different wines range from dry to sweet ensuring something for everyone. Most wines feature Kentucky grapes and seven showcase estate-grown fruit from nearby Lexington. Winter wine tastings are offered Mondays through Thursdays from 11 a.m. to 6 p.m., Fridays and Saturdays from 11 a.m. to 7 p.m., and Sundays from 1 to 6 p.m. Free live musical performances are staged every Saturday from 4 to 7 p.m., featuring local acoustic artists who play a range of styles to suit the winery's relaxed vibe.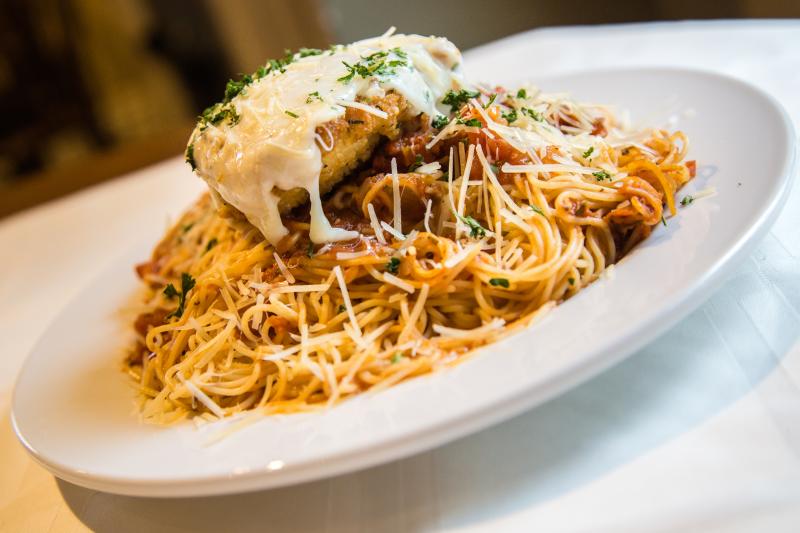 Satisfy hunger at our wonderful restaurants. Gourmet options include The Red Lion at Science Hill, a Tudor-style pub where menu items are house-made. Indulge in decadent dishes like a 24-ounce tomahawk ribeye, lamb shepherd's pie, or salmon croquettes in the main dining room of the 200-year-old building. Sip your pick among over 100 bourbons or seasonal cocktails like 'Santa's Helper' (a minty twist on a White Russian) or Lion's Tail (a bourbon-based cocktail) in the Grand Hall or pub. Bell House Restaurant offers several different Tuscan- and French-themed dining rooms and mouthwatering creations like blackberry feta pork tenderloin, crispy rosemary chicken, and classic Kentucky Hot Brown. La Cocina de Mama presents Mexican fare made using high-quality ingredients with options like mole poblano, cochinita pibil (a slow-roasted pork dish with Mayan origins), fish tacos, and more. Brick + Mortar Boutique and Coffeehouse offers coffee drinks crafted using the best possible beans and scrumptious baked goods for tasty warm-ups throughout the day.
Need even more temptations to visit? Read 16+ Ideas for Winter Fun in Shelbyville, Kentucky. 
##