Bourbon Trail
For an authentic grain-to-glass bourbon experience, head to ShelbyKY. This vibrant community, located just 30 minutes from Louisville, has strong ties to bourbon history as well as modern distilleries throughout the state thanks to its agricultural roots.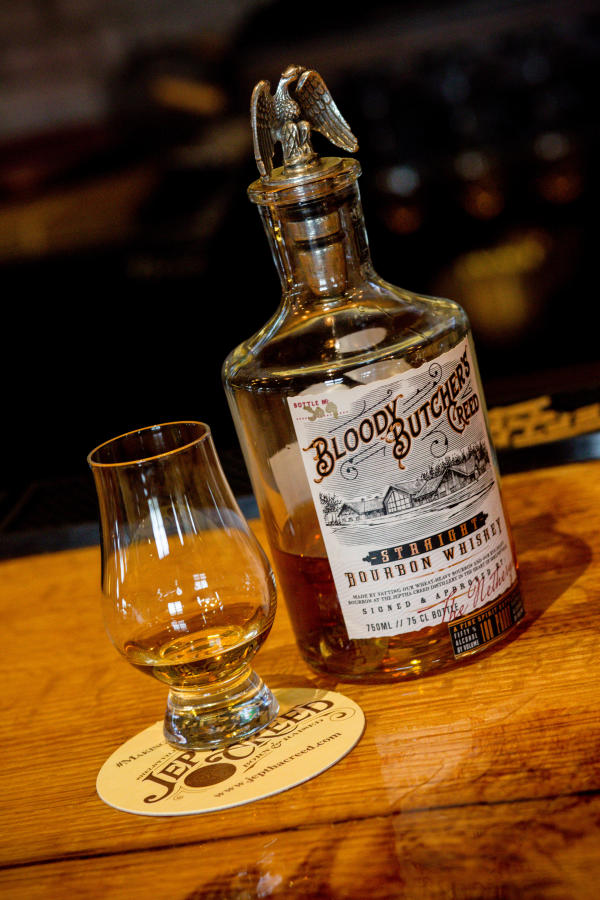 Things to Do
Shelbyville is located about an hour north of Kentucky's geographic center, which puts the quaint town smack in the center of the Kentucky Bourbon Trail and Kentucky Bourbon Trail Craft Tour, popular pilgrimages that showcase dozens of distilleries across the state. Make Shelbyville your bourbon exploration hub and take daytrips to reach whichever bourbon venues pique your interest. More than half the distilleries on the Kentucky Bourbon Trail are less than an hour's drive away, including Woodford Reserve, Four Roses, and Wild Turkey to the east, Jim Beam, Bardstown Bourbon Co., and Heaven Hill to the south, and the myriad of urban distillery outlets and whiskey bars in and around downtown Louisville to the west. Several of Shelbyville's lodging hosts gladly assist bourbon fans with arranging transportation and tours, so don't hesitate to ask for recommendations when planning your bourbon odyssey.
During your stay, make plans to tour both distilleries in ShelbyKY. The newest, Bulleit Distilling Co., offers their "The Frontier Whiskey Experience," where you will learn all about the cultural creators, entrepreneurs, and tastemakers that helped revive Augustus Bulleit's high-rye whiskey and create the bold, beloved Bulleit Frontier Whiskey of today.
Also located in ShelbyKY, Jeptha Creed Distillery's bourbon experience is the most unique of its' kind. At arrival, you will be guided to Jeptha Creed's farmland where you will be welcomed by a very intimate setting within our barrel barns. A tour host will take you through the story of Jeptha Creed, finishing with a personalized tasting straight from the barrel.
Where to Eat
A great spot for groups to exchange thoughts on their favorite distilery requires you to head into town at  The Red Lion. This Tudor-style pub serves up traditional southern food ranging from burgers to catfish and pork chops. Did we mention they have a remarkable selection of almost 100 bourbons?
Wind down after your day's excursions with a cocktail before dinner at The Barrel Room, Shelbyville's premier bourbon and beer bar with more than 50 varieties of whiskey on the menu plus a vast selection of craft beers and ciders on tap. An expansion of the Old Louisville Brewery, The Barrel Room features many of its parent company's brews along with a selection of pub foods.
Before you're ready to call it a night, you won't want to miss out a visit to Executive Cigar. This shop and lounge has a great selection of cigars with knowledgeable staff for any assistance.  It should come as no surprise that even the cigar lounge has a bourbon collection that is equally well-selected.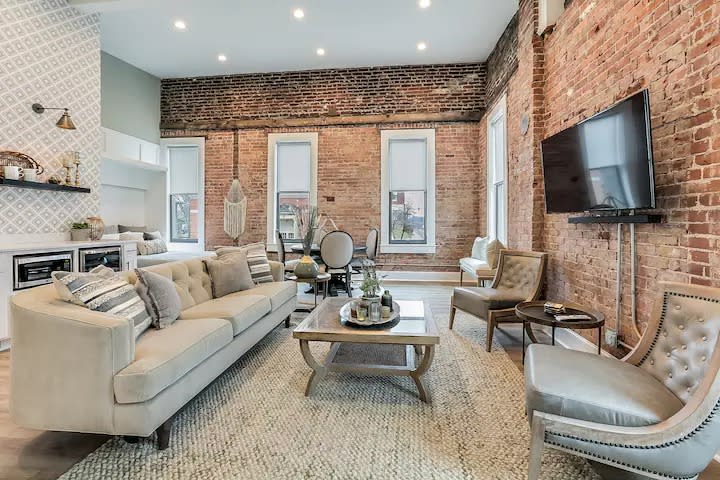 Where to Stay
Saddlebred Suites offers an upscale loft boutique hotel experience in historic Shelbyville. It is perfect for a weekend trip, wedding celebration, romantic getaway or an ideal overnight stay for the curious traveler. Centrally located between Louisville and Lexington, Saddlebred Suites is a great headquarters for touring bourbon distilleries and sampling the heart of the Bluegrass in comfort, elegance and a true sense of small town community.
Starting planning a visit to Your Bourbon Destination with our visitors guide.